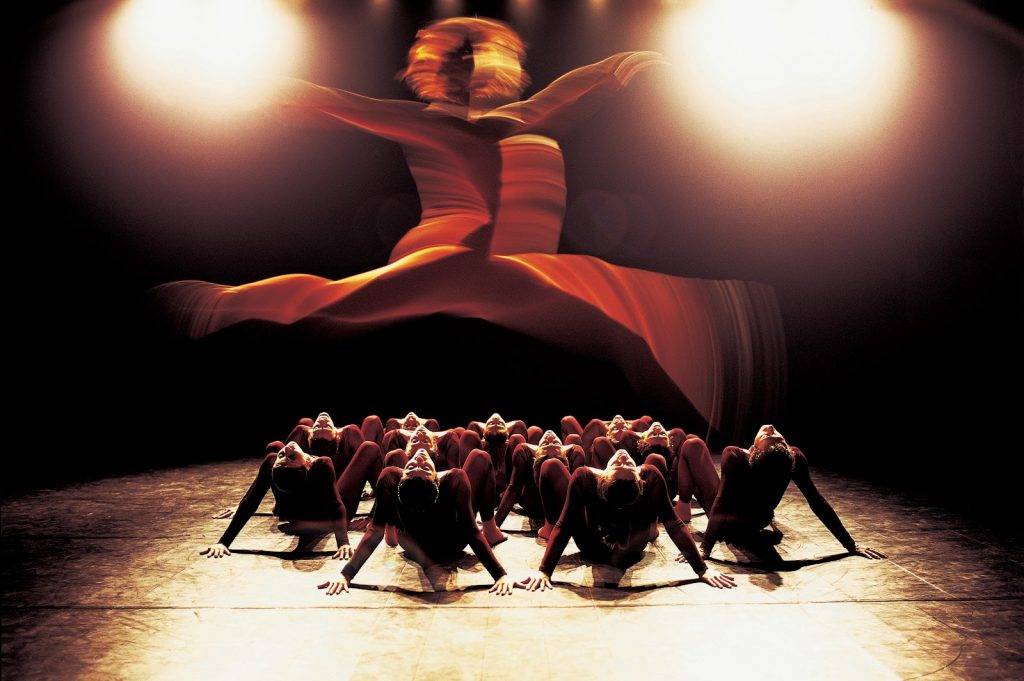 Kick off a new year with some foot stomping fun. The fiery passion of Brazil's nationally acclaimed dance company, Grupo Corpo, will be showcased in Dance Victoria's Virtual Home Season February 25th to 28th on DanceVictoria.com
Grupo Corpo was established in 1975 by Paulo Pederneiras and represents the rich diversity of Brazilian culture through a fusion of meticulous ballet and laid back Latin influences. Grupo Corpo's productions are renowned for their captivating choreography, avant-garde costumes, and polished stage and lighting designs. Their oeuvre includes 35 choreographies and more than 2,300 pieces have been performed across the globe, blending classical technique with a contemporary interpretation of popular Brazilian dance.
Grupo Corpo will perform two distinct works created by by resident choreographer Rodrigo Pederneiras: Dança Sinfônica and Parabelo.
Dança Sinfônica was choreographed in honor of the company's 40th anniversary in 2015, showcasing over 1,000 photo projections of every person who has danced or worked for Group Corpo as well as an original symphonic score.
The music is performed by the 90-member Philharmonic Orchestra of Minas Gerais, along with distinctive sounds of Brazilian experimental group Uakti.
Parabelo, deemed the "most Brazilian and the most regional" of the company's works, is permeated with the culture of north-eastern Brazil and its poor and arid back country, sertí£o, blending folk traditions from indigenous Brazilian, African, and European influences. Anticipate spirited hip swaying and foot stomping, and an incendiary finale.
For more information and to purchase your tickets, visit DanceVictoria.com