BY ALDYN CHWELOS | PHOTOS BY MICHELLE PROCTOR
On a recent rainy west coast November day, I joined Douglas magazine editor Carla Sorrell and her two sons, Johnny and Alfie, on a visit to Victoria's WildPlay outdoor adventure experience. Perhaps not the best day for an outdoor activity that requires balance and dexterity but it was impossible not to be positive as Alfie jittered with excitement.
WildPlay is situated in a grove of cedar and firs, tucked down behind the Juan de Fuca Rec centre. The adventure courses are a series of obstacles suspended between trees that range from rickety bridges to tightropes, from rope nets to wooden tunnels.
We suited up — pulling on our harness that strapped over our shoulders and around our waists — then headed into the trees. The four of us stuck to the kids' course because a 'you must be this tall to ride' sign kept the Classic Course out of reach for Alfie. It turned out this course offered a fair bit of challenge and fun for all the ages in our group: ranging from 6 to 40. There were no regrets as we stepped onto the first obstacle, a cabled tightrope, and began our ascent into the trees.
Johnny took off ahead, a spider monkey racing beneath the branches. Alfie followed, talking the entire time, with cries of "Oh my gosh. This is so fun." Carla and I followed, laughing as we balanced our way across trembling logs.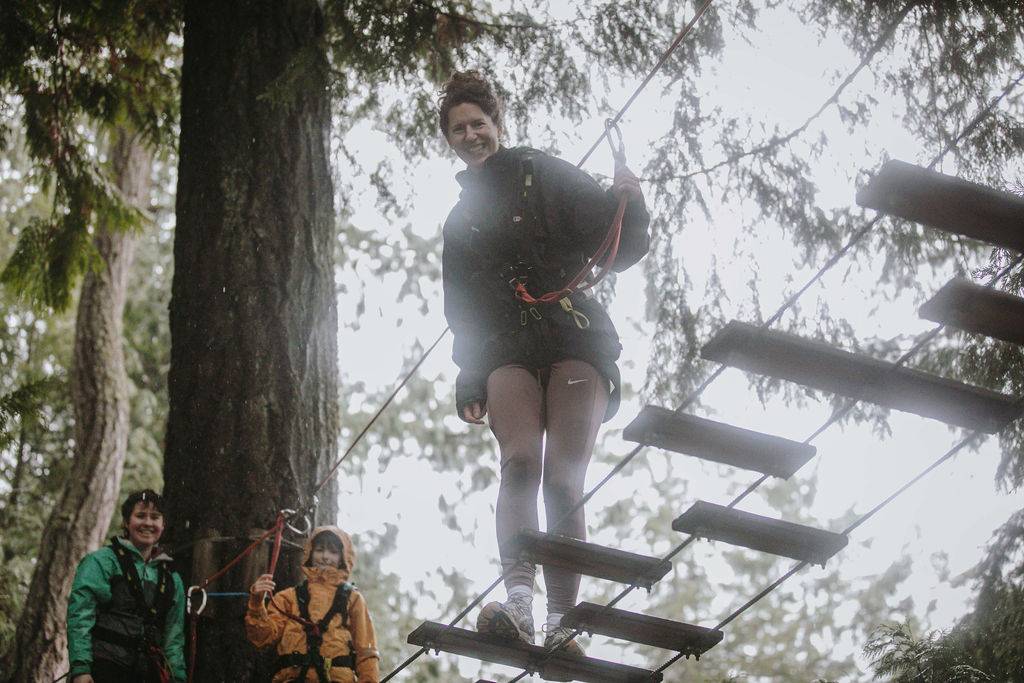 Johnny was the first to announce what we were all thinking: his favourite obstacle was the "orange balls". The orange balls were in fact large marine buoys attached to a rope. We'd hop onto them and they'd swing us from one tree platform to the other, sometimes with considerable speed. It was an exhilarating experience flying through the forest canopy, with the same magic of lakeside rope swings.
Despite the kids' course being simpler, Carla and I still found some of the elements, especially the tightropes, challenging. And there were always options to challenge ourselves more. No hands, anyone?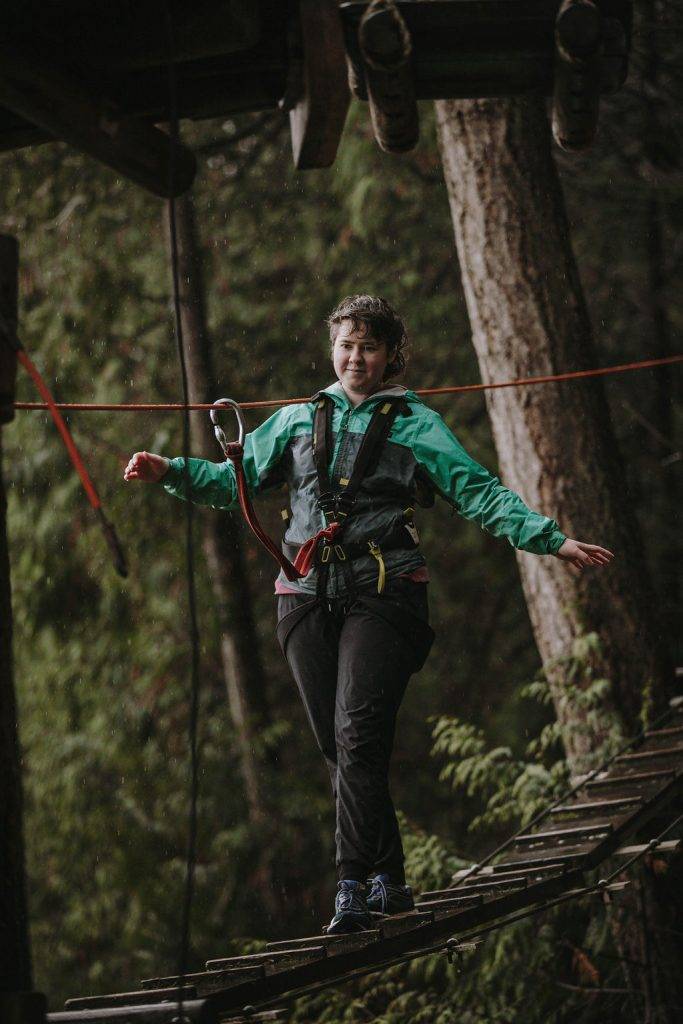 For adults or taller children, the Classic and Extreme courses offer a similar experience to the children's course, just dialed up a notch. These courses get progressively more challenging as the obstacles grow more diverse and potentially more scary — try monkey bars over a 50-foot drop. They reach a peak elevation of 60 feet but we found as we spent more time on the course our comfort in the trees only grew. WildPlay also offers a zipline tour and a WTF (What's to Fear?) jump.
When we touched back down onto the gravel, there was no question we were doing the course again (and again) and this time the boys got more creative. They struck spiderman poses and then Alfie declared the wooden obstacles were "planks of a pirate ship." Thus began our exciting adventure of walking the plank and climbing the rigging of a tall ship in order to escape the pirates while avoiding falling in the water.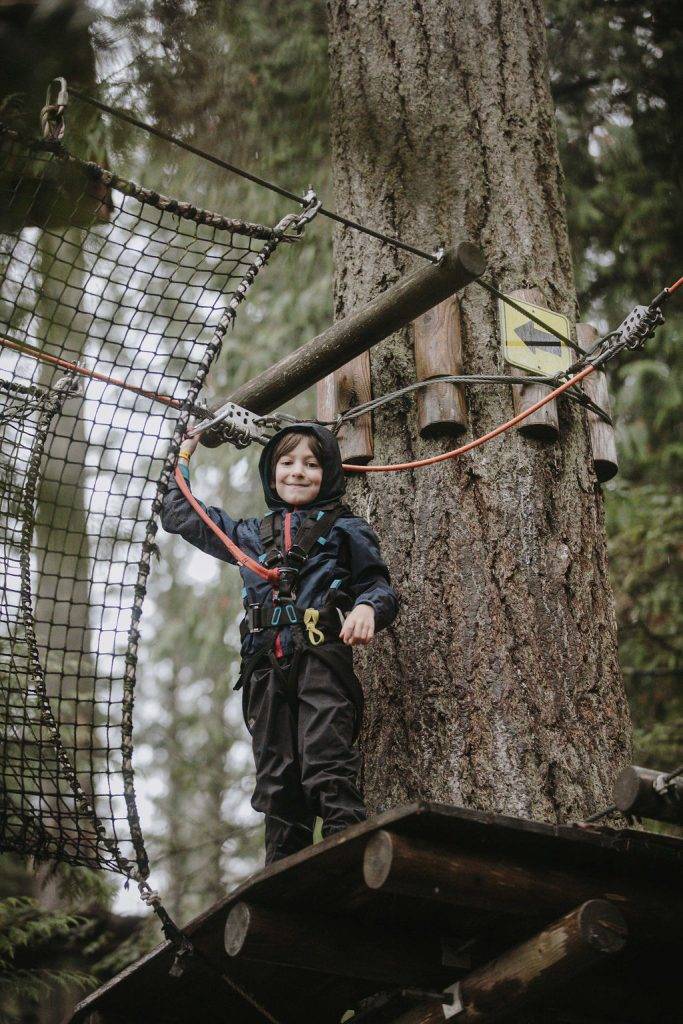 We'd long forgotten about the rain by the time we stepped back down on the ground, soaked but beaming. Our hearts pounded with adrenaline but we were ready to head home and recount our adventures over hot chocolate. 
WildPlay is offering an Anti-Gravity Camp for kids aged 10-14 during spring break (March 2022). Campers will spend time in the outdoors exploring who they can be and who they want to be while discovering unique ways to solve challenges and connect with the ground on which they stand. And yes, they'll spend plenty of time in the Adventure Course – check their website for details.