Celebrate spring in the city with fancy new baked goods, delectable home delivery and a teeny-tiny globetrotting chef.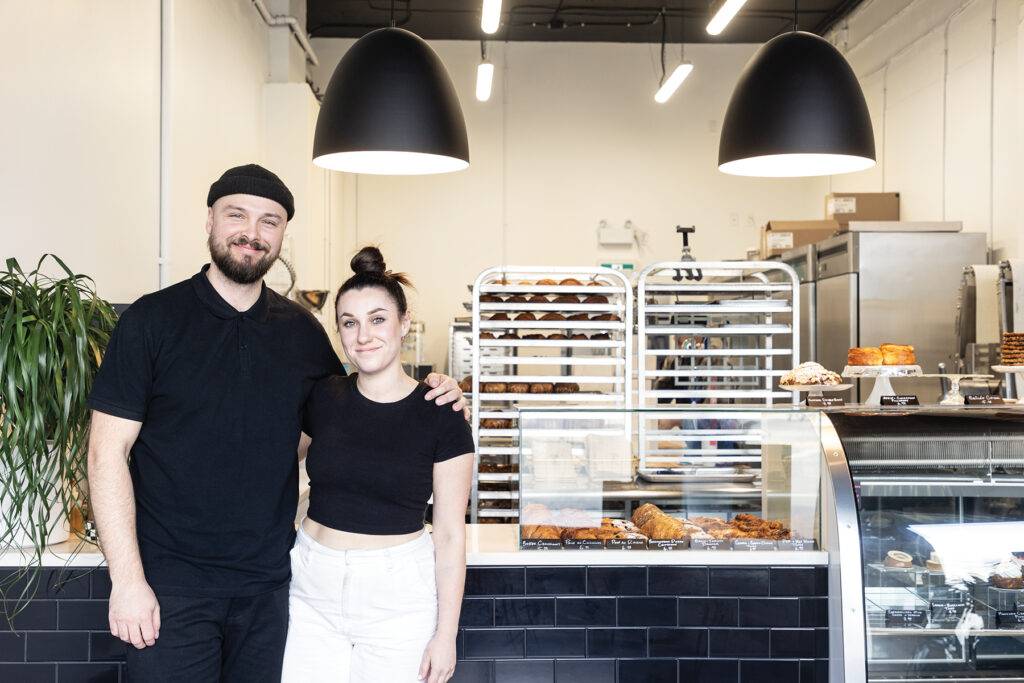 BY CINDA CHAVICH
Dessert Divas
GoodSide Pastry House, a new bakery and patisserie set in a strip of vintage retail shops on the edge of Oak Bay.
Pastry chefs Haley Landa and Curtis Helm started with a pop-up baking business and expanded to their bricks-and-mortar location just a few months ago. They already have a devoted following of customers happy to line up for their moreish "double-bake" almond croissants and artful, individual mousse cakes.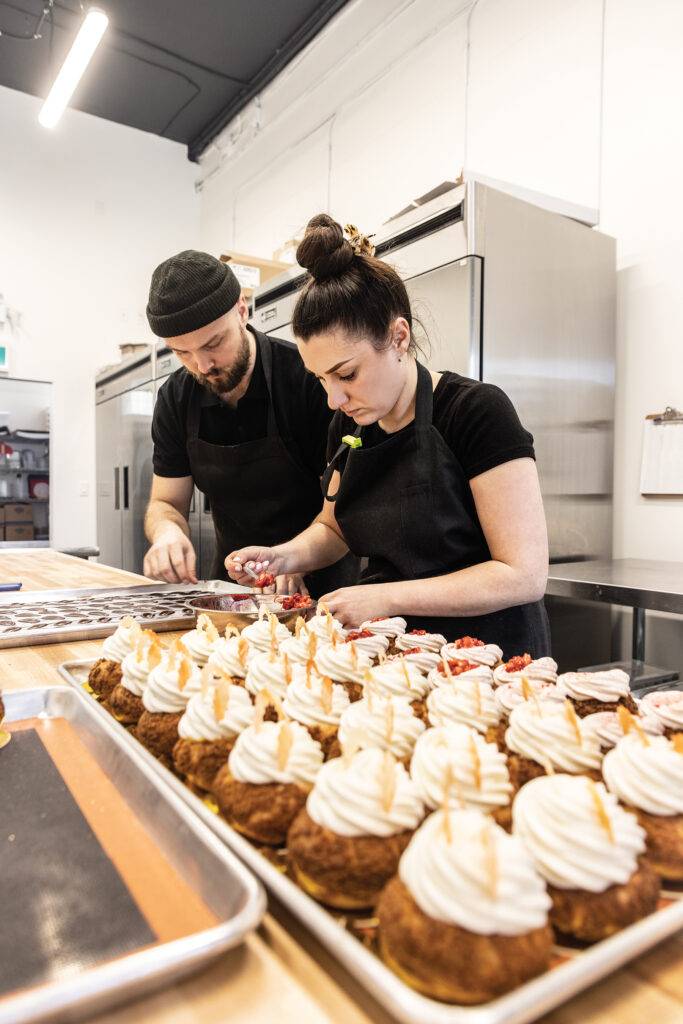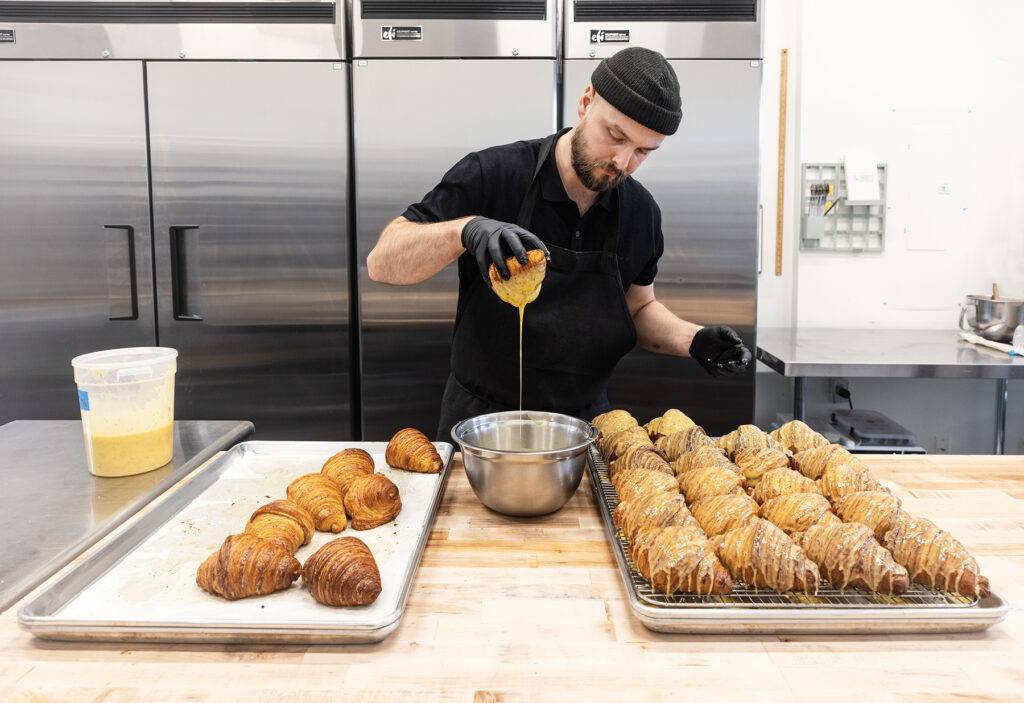 Whether it's a tiny domed dessert bathed in chocolate mirror glaze and topped with a shard of white chocolate, or a chunky cream puff filled with white chocolate pear cream, fresh pears and cardamom cremeux, these impressive weekly creations pop up on their Instagram page to tempt sophisticated palates. Or you can tuck into something simpler, whether it's their popular gluten-free hazelnut chocolate chip cookie or a lovely little lemon or caramel apple tart.
The couple cut their culinary teeth in Vancouver, working for a decade with Thomas Haas and other big names in the baking business, then came to Victoria to open their own bakery. Now they are melding classic French techniques with innovative flavours, and making beautiful pastry fun and accessible to all.
"We like to make simple things complicated'," says Helm.
Open Thursdays through Sundays.
My Kind of Club
Even if you're not much of a joiner, you might like to become a member of the latest connoisseur's club — the cheese club.
Several local shops now offer cheese subscription services. It's a convenient way to get you out of the cheddar and brie rut and add interest to your next wine-and-cheese party or book club, while upping your own cheese game with new knowledge gleaned directly from the experts.
Sign up for a one-, three- or 12-month membership at Niche Grocerant and every month they'll select four unique cheeses from around the world and build a tasting box that includes their house-made crostini and a condiment, plus an entertaining blurb about each cheese and the perfect beverage to serve alongside. Pick up at the store the last Tuesday of each month.
L'Apéro Wine & Cheese Bistro calls their monthly cheese club The Collective. When you sign up, a mobile cheesemonger will arrive at your door on the second Wednesday of every month with three interesting cheeses and tasting notes. You can add a bottle of wine to your subscription or opt for the monthly Cheese Board Collective, a "planche" big enough for two to four people, complete with garnishes such as pickles, nuts
and fruit.
Charelli's offers a monthly cheese club subscription, too. Just sign up and the cheesemongers will choose and deliver a cheese box of four perfectly ripe cheeses, along with an accompaniment and description, to your home or office on the third Thursday of each month. For a less expensive option, pick your box up at the shop.
And if you're out in Sidney, consider a Cheese of the Month Club subscription from
The Farmer's Daughter. Their package includes four premium cheeses from their current selection (a total of 500 grams) with a card describing each one, available for pickup or delivery on the third Wednesday of every month.
Anyone can be part of this exclusive club — and learn all about milk types, styles, aging and bloomy rinds — while savouring some of the world's finest cheese, delivered directly to your door.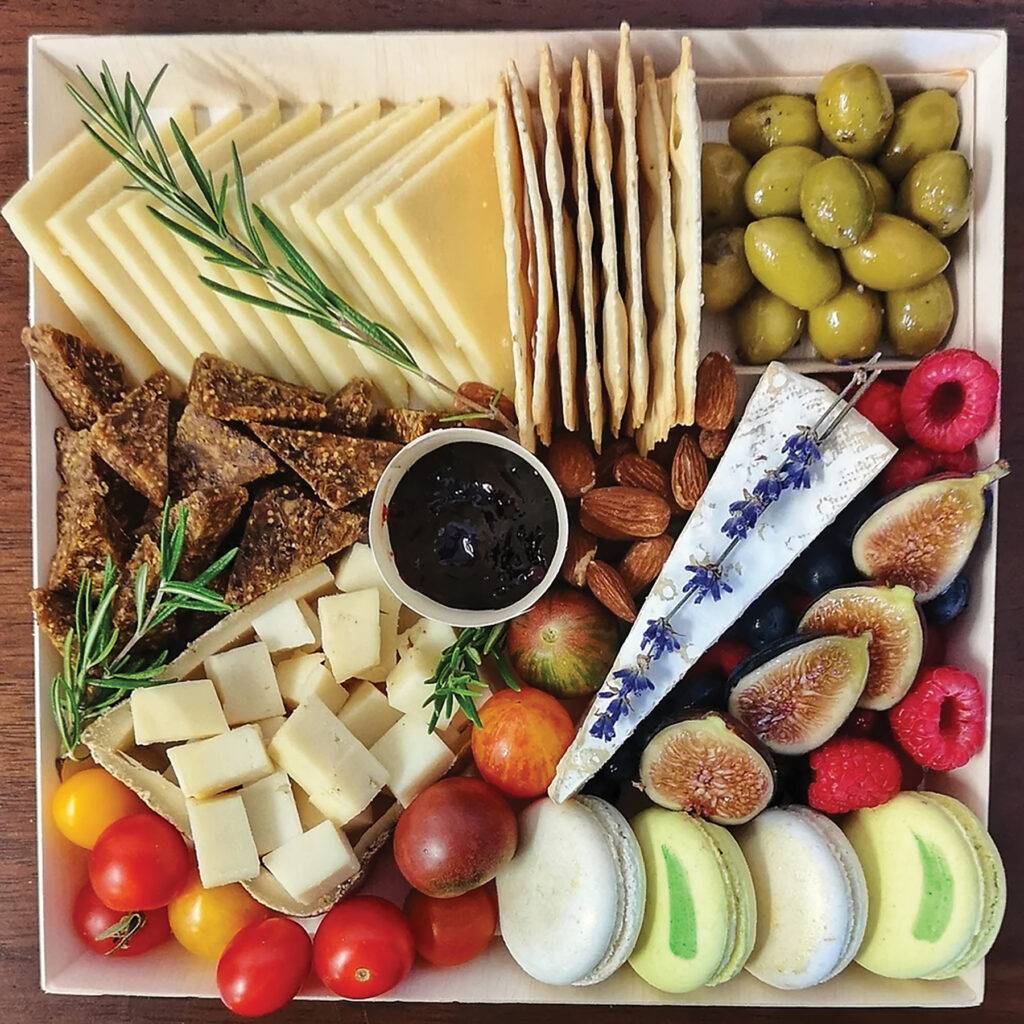 A Tiny Hotel Chef
There's a new chef in town and he's only six centimetres tall — but making a splash for his diminutive size.
Le Petit Chef has landed at Victoria's Marriott Inner Harbour Hotel, and offers an immersive dining experience that's like no other.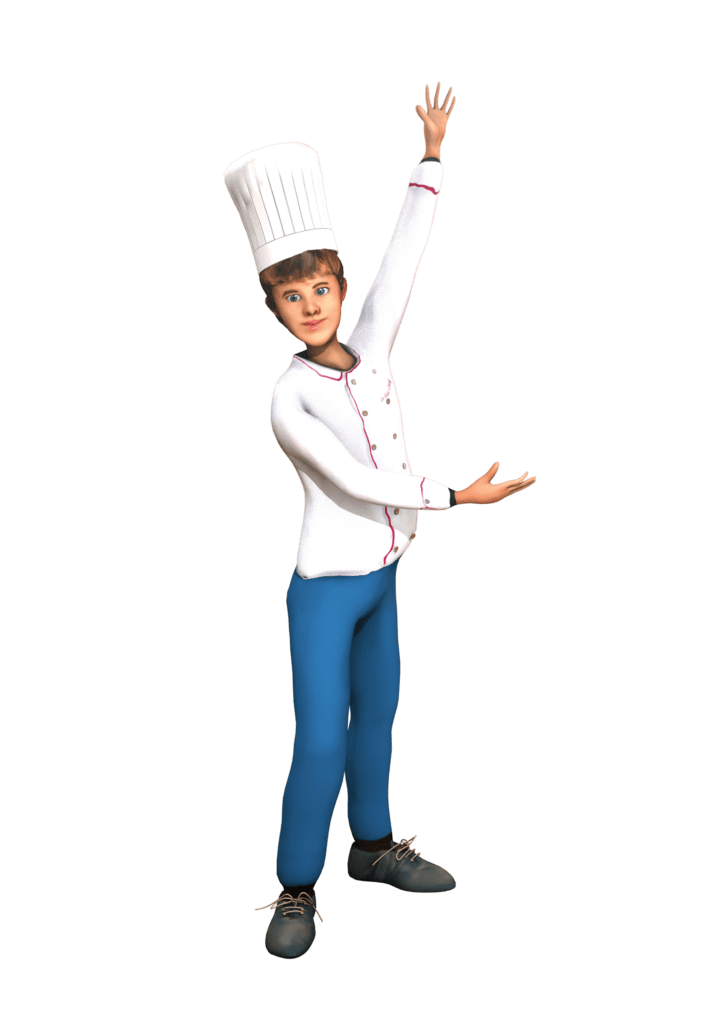 Imagine a walking, talking — and cooking — thumb-sized chef, a little hologram brought to life on the tabletop using the magic of 3D projection mapping technology to literally illuminate your meal.
Conceived in 2015 in Belgium by the art directors at the Skullmapping animation studio, this 3D dining/entertainment concept has spread around the world, thanks to TableMations Studios, finding fans on cruise ships, at resorts and in restaurants and bars.
Skullmapping has created a variety of virtual experiences, from international animation festivals to travelling pop-up restaurants. The little chef has travelled the trade routes of Marco Polo in his menus, petit bar crews have muddled up fruity cocktails on a virtual island and animators have projected their light stories (think climbing King Kong or virtual safaris) across the walls of buildings in major cities.
But here at the newly renovated Marriott in Victoria, the Le Petit Chef show goes on in a private dining space. The four-course menu is classic: caprese salad with fresh burrata, bouillabaisse with Salt Spring Island mussels and clams, beef strip loin with rosemary potatoes and crème brûlée. There is also a vegetarian menu option featuring Parmesan-sauced gnocchi with wild mushrooms and another menu especially for kids.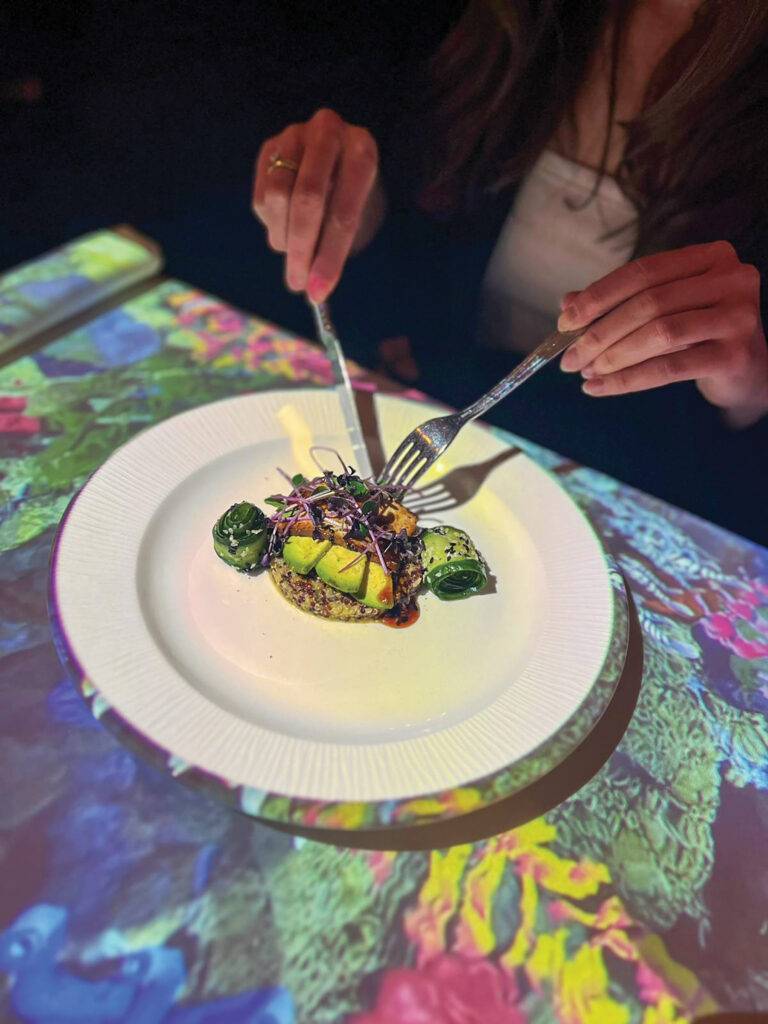 The Marriott Inner Harbour hotel offers two seatings daily for the animated dinner theatre. Tickets are $158 per person for adults and $88 for children over six years of age. They must be pre-booked and are non-refundable.
Just 35 restaurants around the world offer Le Petit Chef dining experiences, with menus tailored to each location. In Canada, the concept is also offered at Paradox Hotel Vancouver and at two Toronto venues.