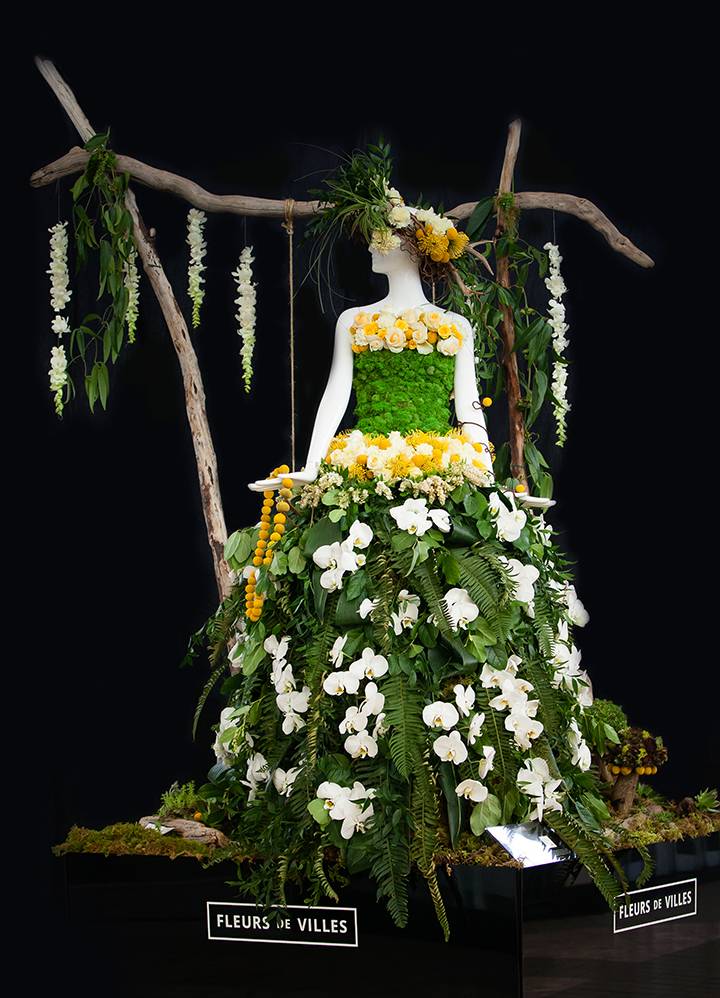 Victoria may have experienced unseasonal flurries early in the week but the city can still count on plenty of blooms and blossoms at this year's flower count — Fleurs de Villes, Canada's premiere Floral Mannequin Series, returns to Mayfair Centre from March 8 to 12 as the first stop on the event's cross-Canada tour.
"Fleurs de Villes was thrilled last year to launch our first ever flower show in Victoria, the flower capital of Canada," says Fleurs de Villes co-founder Tina Barkley. "This year we are so excited that Fleurs de Villes is taking place during the annual Victoria flower count. With spring on our doorstep and families ready to relax into spring break, Fleurs de Villes comes at a time of year when people are ready to get excited about being outside, in fresh air, enjoying things like gardens and of course, flowers."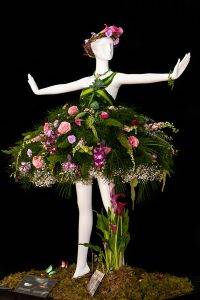 Fleurs de Villes is the first event of its kind to combine fashion and flowers in Canada. Victoria florists — including Jennings Florist, Brown's The Florist, and Foxgloves Flowers — each decorate a bespoke mannequin their one-of-a-kind design is made up of hundreds of fresh blooms.
"There are lots of amazing surprises in store for visitors to the show,"Barkley says. "We have two bridal designs this year, as well as a lady in a boat, royalty, flappers, and much more. The actual detail and variety of flowers is what really wows audiences. But seeing photos of these creations doesn't hold a candle to seeing them in person. You can feel the freshness of the art when you are in the space.
A pop-up fresh flower market rounds out the event on Saturday, March 11, complete with fresh-cut flowers, bouquets, bedding plants, pots and other gardening supplies available for purchase.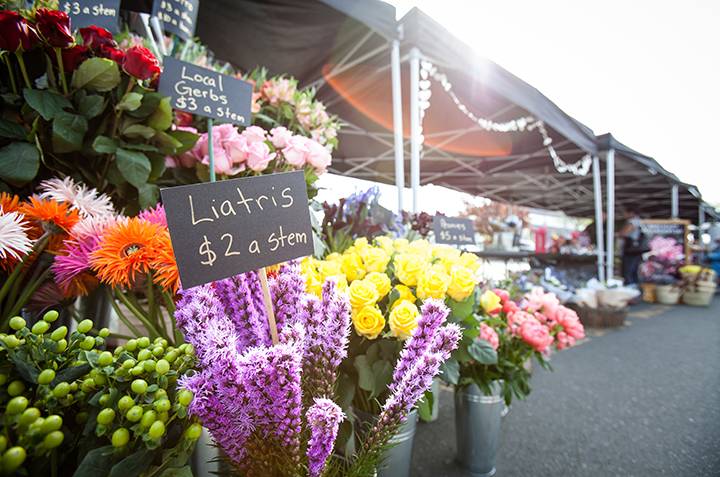 "The flower market will make shoppers feel like they've stepped into Europe. Not unlike the Columbia Road Flower Market in London, or the weekly flower market in Paris, the Fleurs De Villes flower market ushers keeners into garden season while offering the finest of flowers from three of Victoria's most well known florists, Jennings Florists, Browns Florist and Petals Plus Florist," says Barkley "Grab a pair of new gardening gloves, treat yourself to a lovely, fresh bouquet of flowers or indulge in a new fruit tree for your yard."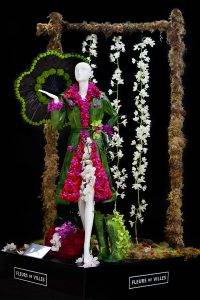 All week, shoppers can peruse the display, snap photos, and vote for their favourite mannequin for a chance to win a VIP Experience at the Fairmont Empress and Butchart Gardens, valued at $1,000.
"We are thrilled to be hosting Fleurs de Villes again this year at Mayfair. Fleurs de Villes is truly a unique experience where fashion, florals and community all merge," says Mayfair general manager Laura Poland.