By Athena McKenzie
How a pair of sneakers launched his culinary career > Meens admits he never made a conscious decision to be a chef, calling his profession "the path of least resistance." His first job was as a dishwasher at the Overtime Café, a position he acquired when he was only 12 and coveting a pair of Air Jordans.
"My dad said he'd give me $30 but he wouldn't pay $150 for shoes," Meens says.
"I think he was messing with me, but he told me to go talk to Kenny at the Overtime. And I think Kenny was messing with me a bit too, but he brought me in on a Saturday to see what I could do. I worked there until I was 17."
As dishwasher and prep person, Meens would "fool around" and make meals for the staff. He credits the time there as teaching him a lot about play and the potential for creativity with food. "I made just tons of horrible stuff, but also some really great stuff too," he recalls.
What he would do if he wasn't a chef > After high school, Meens travelled to Asia, then spent a few years in the kitchen at Pagliacci's working his way from dishwasher to head line cook, which he says was fantastic training.
"It really gave me the confidence to do anything in a kitchen because it was really busy," he says. "But I never once thought about going to culinary school or thought 'this is what I want to do with my life.' It was just what I did to go snowboarding."
"When I first came into the business, a lot of people were like, 'Who is this kid?' But now on my sixth place I feel I've earned some respect here."
Meens thought he wanted to be a filmmaker, so after Pagliacci's he stopped working in kitchens and starting doing odd jobs and making movies. "At the time, I was just learning how to make anything," he says. "They ended up being dramatic comedies. Also my partner, Big Sleeps, and I had a pilot on CBC for our hip hop show called Urban Lounge. We would go around and shoot different hip hop artists and then interview them and then edit it all together. We were basically using it as an excuse to go to a lot of hip hop shows and use the skills that we were developing."
But Meens realized that being a filmmaker would be a "really hard go" and found that cooking was presenting itself constantly as a viable profession.
Who he credits with turning him into a chef > Following another stint of travelling — this time to South America — Meens found himself back in Victoria. A chance encounter with Chef John Hall, founder of the much-missed Cassis Bistro, led to a gig helping to set up the Victoria Estate Winery. "He took my history working in kitchens and my natural interest in food and basically turned me into a chef," Meens says. "He gave me the skills and the confidence."
When Meens and his partners opened up his first restaurant, Mo:Lé, in 2004, Hall came in to help out, doing dishes and working in the kitchen. "To me, he is one of the best chefs who ever worked in Victoria. I feel that way to this day."
Meens eventually sold his shares in Mo:Lé and the neighbouring Bliss (a health café he helped open) to pursue other projects. Currently, he runs the popular Hot & Cold Café in Cook Street Village. He also consulted on the opening of Fresh Coast, which he describes as a "healthy fast food joint" that could potentially expand to five locations.
Why he decided to follow recipes > Because Meens never went to culinary school, he says he learned "everything by doing it. By breaking every rule possible and figuring out why you shouldn't break rules — or why you shouldn't break some but maybe it's okay to break others."
Once he opened his first restaurant, however, he knew that if something was on the menu, it had to be consistent.
"That's when I made a shift and started tutouring myself," he says. "I bought my first Culinary Institute of America professional book and studied that like I was at school. In that sense, I worked backwards. I learned a bunch of stuff and then learned why I was doing it."
Meens believes his journey is one of the best things he brings as an instructor at Cook Culture, where he has been teaching for the last few years. "I feel it adds a lot of depth. It's not just what I was told, but rather what I learned and often messed up. Learning what not to do is almost more important than learning what to do."
Why he loves teaching > After running kitchens for a dozen years, and having to constantly show new people how to prepare recipes, Meens says teaching wasn't a big leap. With his classes, he likes to demystify cooking and give back something that might be missing in our modern lives.
He encourages his students to take the skills home and "play with their families, make the food and clean up after themselves; the whole process, whether it be picking the food out of the garden or out at the grocery store. I think it's a really important part of our sanity that is lost."
His time at Cook Culture is also what led him to finally adopt the title of chef. "Because as a teacher that's what you get called," he explains. "Otherwise, I don't know if I ever would have used it — I just thought of myself as a cook."
Favourite Movie: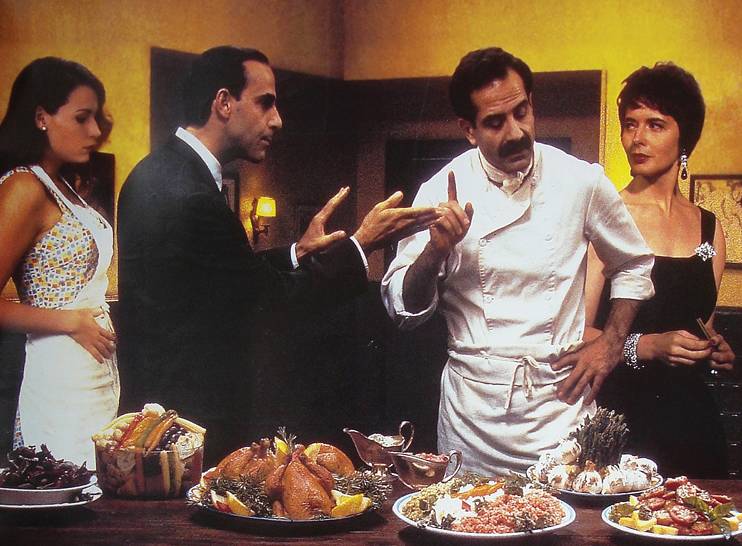 Big Night
"It's about loving to be creative and staying true to your craft … and then trying to make that a business … LOL."
---
Cookbook of Choice: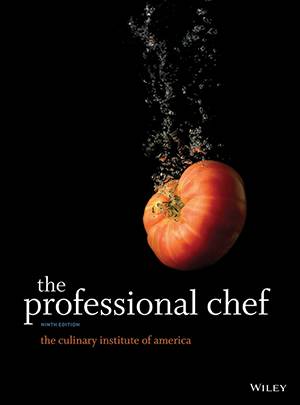 The Professional Chef by The Culinary Institute of America
"I have used this book a lot … I'm on my third edition."
---
Guilty Pleasure: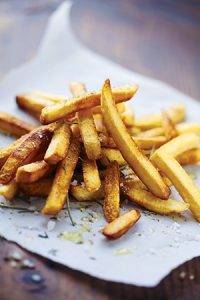 French Fries
"It's pretty much what I eat when I go out — and I don't go out a whole lot. I really like the ones at the food truck down by Finest at Sea."