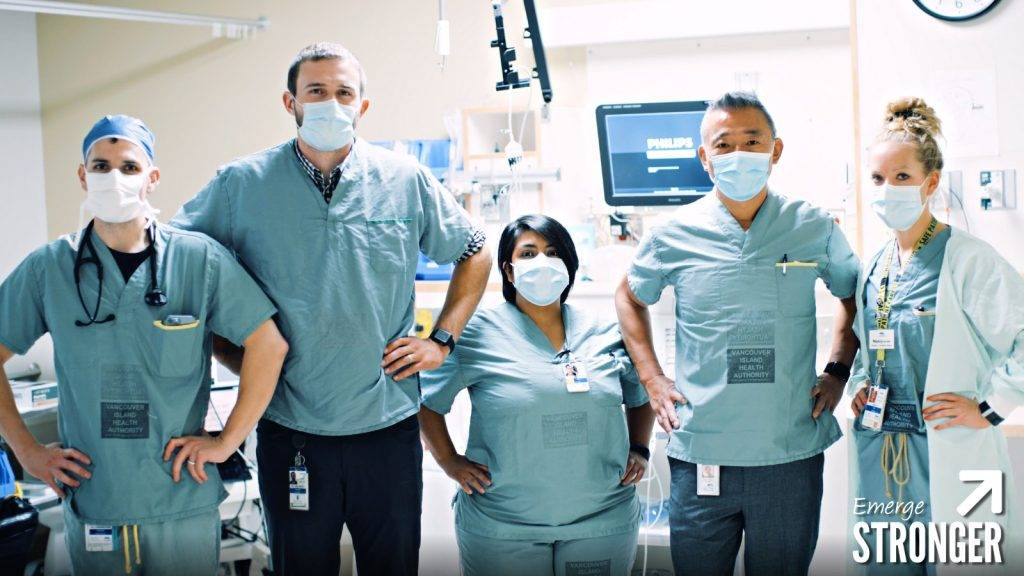 Greater Victoria residents' generosity critical in navigating current healthcare challenges
By Amanda Wilson
Over the last two years the Greater Victoria community has stepped up, and stepped in, to support each other through not only an unexpected global pandemic, but the resulting economic chaos.
And as all sectors of the region struggle through tremendous stress, that community support is more important than ever, says Victoria Hospitals Foundation CEO Avery Brohman.
She's sharing their successes and challenges as the Foundation reaches the halfway mark of its current $10 million dollar campaign, Emerge Stronger.
"We have a very loyal donor base that has brought us here," she says, referencing the 3,000 donors who've funded over 180 pieces of priority equipment for essential hospital services. "And that ongoing support is reflected in the statistic that 40% of the equipment currently in use by Royal Jubilee, Gorge Road and Victoria General hospitals has been funded by donors."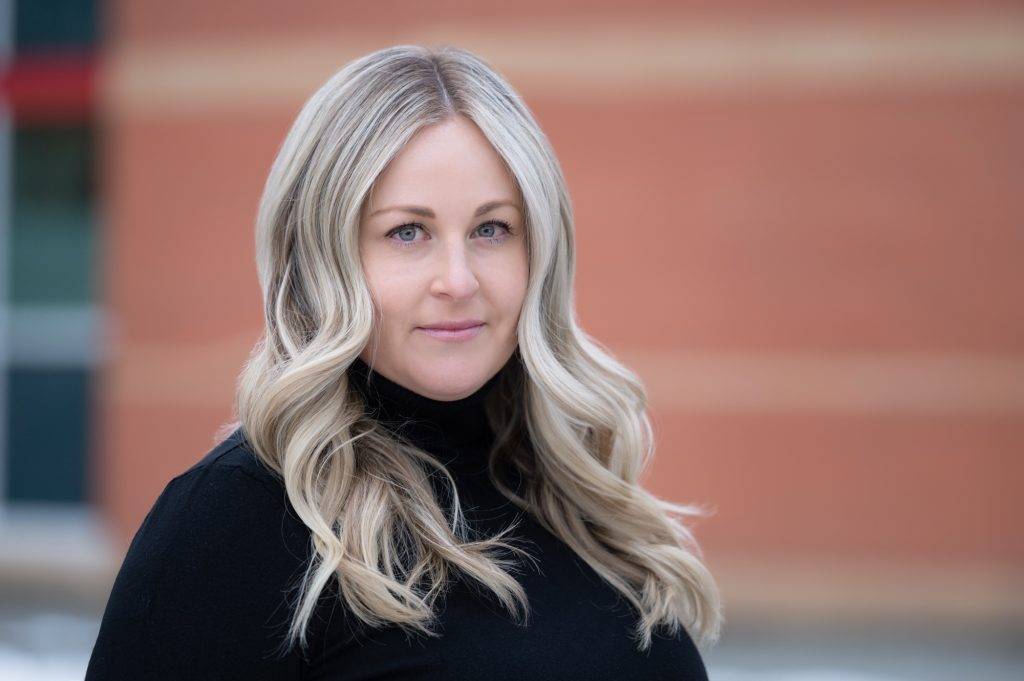 That support is still critical as under-resourced hospitals face unprecedented demand, says Brohman, "and we need our community to continue to respond to the demands that they're facing. When everybody works together, we have a better outcome."
Since 1989, the Victoria Hospitals Foundation has raised more than $180 million to fund thousands of pieces of medical equipment to help local hospitals. In 2020/21, the Foundation had annual revenues of over $15 million, and in 2021/22 that figure rose to over $19 million, which directly supported priority medical equipment and urgently needed expansion services, such as an Island-first interim High Acuity Unit. Donations also helped equip a newly-opened Sub-Acute Unit at Royal Jubilee Hospital, allowing for increased bed capacity for Mental Health and Substance Use patients.
Helping the community emerge stronger from the pandemic
Their campaign is focused on helping care teams, keeping care local, and inspiring innovation in the community.
Donations to the Emerge Stronger campaign have so far raised funds in support of:
· New breast imaging software for the Mammography department, designed to improve detection of breast cancer. Almost 15,000 breast imaging procedures are performed at VGH every year.
· A state-of-the-art retinal laser for the Ophthalmology department, used for surgical treatment of retinal damage due to diabetes, as well as tears and age. This advanced technology enhances patient comfort with greatly reduced treatment times. Approximately 20-25 laser treatments per week are delivered to Vancouver Island patients.
· An O-Arm imaging system for the Neurosurgery department, an Island-first to advance neurosurgery locally and keep advanced brain and spinal surgery patients close to home.
· New ureteroscopes for the Urology department, which allow for early detection and diagnosis of a variety of urinary tract conditions. These scopes also allow surgeons to perform minimally invasive surgeries using an endoscopic approach.
Now, they're focused on the $3 million Local Care phase, investing in Island-first equipment that keeps patients close to home. Then, through the $3 million Innovation phase, their fundraising efforts will support leading-edge healthcare research, and enable new models for enhanced delivery of care.
The return of the popular Visions Gala
To help support the campaign, the Foundation will once again host the popular Visions Gala, which takes place at the Fairmont Empress Hotel and Victoria Conference Centre on November 19th for the first time in two years, marking its 30th anniversary.
Guests will enjoy a sit-down five-course gourmet dinner, live entertainment, and signature live and silent auctions. "For the first time ever, we are seating 500 guests and have extended the invitation to the public," says Brohman. "Visions has traditionally been an event attended by – and celebrating – our care teams and the donors who support them."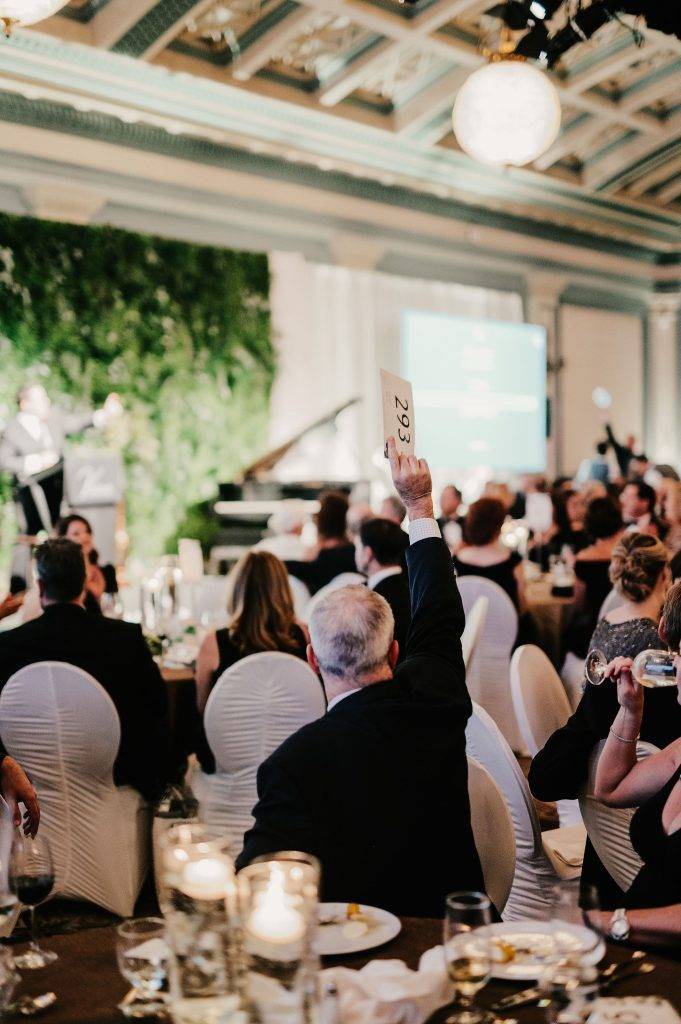 "By opening up the event, we invite the public to meet and celebrate these amazing people and learn more about the work we do, while having a great time. There are so many champions we want to highlight, including those who work so hard behind the scenes to provide essential care."
Transformational projects on the horizon
As she looks toward a new year, with new opportunities, Brohman is hopeful about the future of care. "I'm excited when I learn about the new graduates in nursing and medical school who want to work in healthcare, and specifically here on the Island which will complement the amazing care teams who have remained devoted and resilient. They represent new energy, and that energy and passion fuels our new focus, which is on transformational projects.
We will always fund equipment needs, but our focus is ensuring we support priority projects that are new to us on the Island but standard across every other Health Authority in B.C, similar to the High Acuity Unit that we helped fund locally. This includes expanding resources like child and youth mental health, surgery and trauma. We want to reduce the need for care off Island, keeping patients close to home as they navigate their health crises, and these projects will support that goal."
Despite the challenges hospitals and healthcare workers are facing right now, the Foundation wants to be a beacon of hope for what is possible through giving and collaboration. "We can impact positive change in our hospitals," says Brohman.
"The more people support our Foundation, the more we can offer Island Health support for our hospitals. And we know that we cannot meet all the demands of healthcare right now, but what we can do is support the two largest hospitals on the island like we always have. And that's the role we play in this pandemic and beyond: helping our hospitals emerge stronger now."
Philanthropy, she says, is the cornerstone of healthcare across Canada, ensuring the latest in technological advances make their way into our hospitals.
The government's role is ensuring everyone has access to healthcare; Foundations like the VHF provide that much needed top up for enhanced, critical care. Donors to the Foundation also invest in their own care should they – or their loved ones – ever end up in the emergency room.
"Hospitals can never do this work alone," Brohman says. "They always rely on their community. And the last two years we've seen our community step up in an incredibly big way. And that is something we are incredibly grateful for."
To purchase tickets to the Visions Gala, visit https://trellis.org/visions.
Contributions to the Emerge Stronger campaign can be made by donating online at victoriahf.ca/stronger, mailing a cheque, through gifts of securities, or calling 250-519-1750.