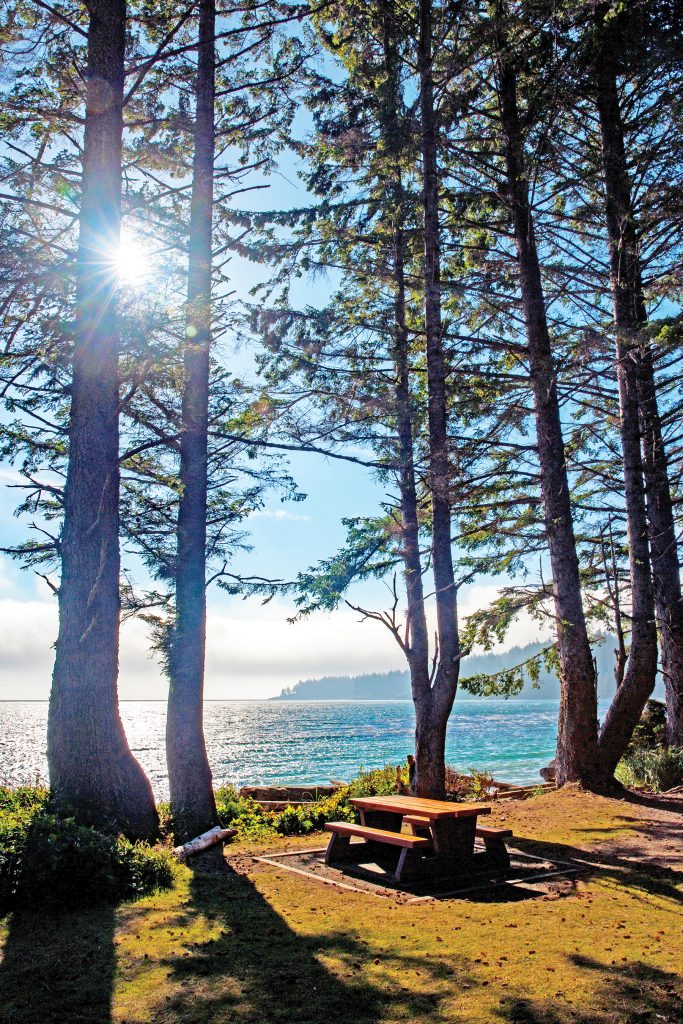 Munch your lunch in luscious gardens, on beaches, in parks or on mountain tops. Here are some top picnic places.
Beach blanket bingo
From Willows to Island View, there are lots of popular beach spots close to the city to get down by the water for a picnic. Parker Beach, just off Cordova Bay Road, is a long stretch of sand, perfect for a stroll and an impromptu picnic. Otherwise, drive up to Tod Inlet and follow the wooded trail down to the little sandy beach.
Or take a winding drive past Sooke to French Beach Provincial Park, where you'll find tall trees and picnic tables in a pretty day use area, with a view of the waves breaking on the pebble beach. Or plan to spread your blanket in a shady spot on the sand at East Sooke Regional Park.
High and dry
Want to get up high on a rocky spot with a big view? Try Mount Tolmie Park and its panoramic city views, all accessible by car. It's a bit of a hike up to the top of Mount Doug, but you'll work up an appetite for your portable picnic lunch. In the Highlands, Mount Finlayson is another grunt — and not for the faint of heart — but it's an Instagram-worthy destination for a mountain-top snack.
Getting gnarly
The gnarled Garry Oak and its rare ecosystem is unique to our landscape — old trees in meadows dotted with wild blue camas, nodding lilies and shooting stars. Tread carefully if you plan to picnic among the twisted oaks and wildflowers in sprawling Uplands Park, or at historic Fort Rodd Hill, or, perched on a bench, among the oaks and rhodos, in hidden Playfair Park.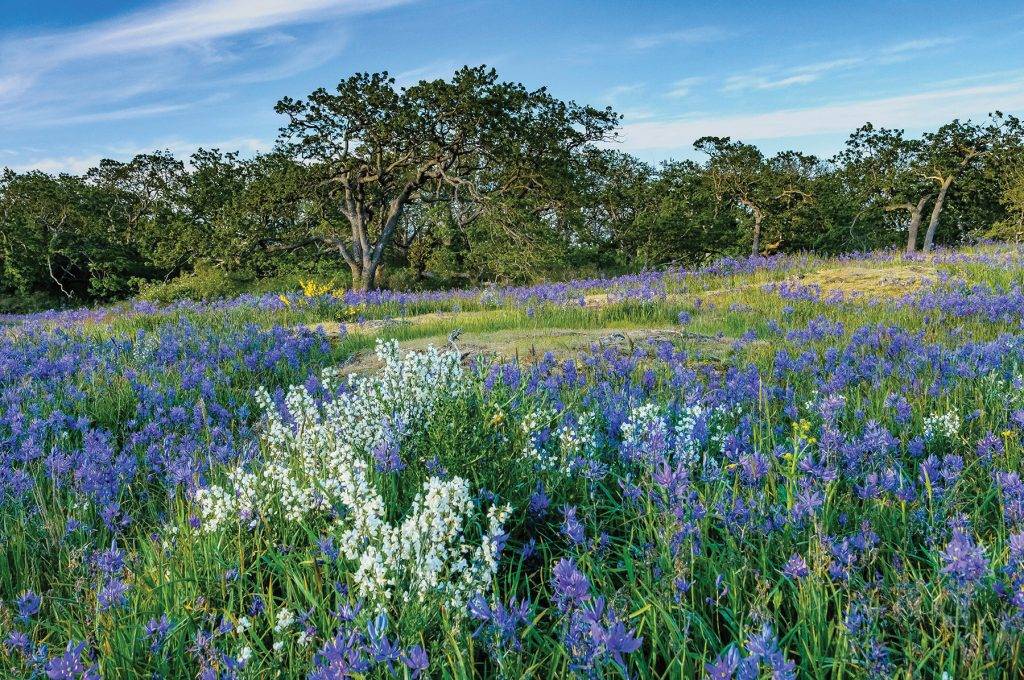 Garden retreats
If a manicured garden is more your style, head to the Japanese Gardens at Esquimalt's Gorge Park for your picnic. Or wander through the formal gardens at Hatley Park and castle in Colwood. There are plenty of manicured corners in sprawling Beacon Hill Park, where you can spread out your picnic blanket — but expect tourists!
If you go out in the woods
A shady spot among the tall trees is a wonderful place to picnic on a hot afternoon. The Goldstream Provincial Park picnic area is popular, with tables, washrooms and a shelter, and easy nature walks in the surrounding woods.
Francis/King Regional Park is an accessible place to commune with the tall trees, especially along the Elsie King Trail where there's seating to rest and have a snack. Or try John Dean Park at the north end of the Saanich Peninsula for a walk through old-growth woods to viewpoints like spectacular Pickles' Bluff.