YAM takes a closer look at one of Victoria's last remaining hitching posts.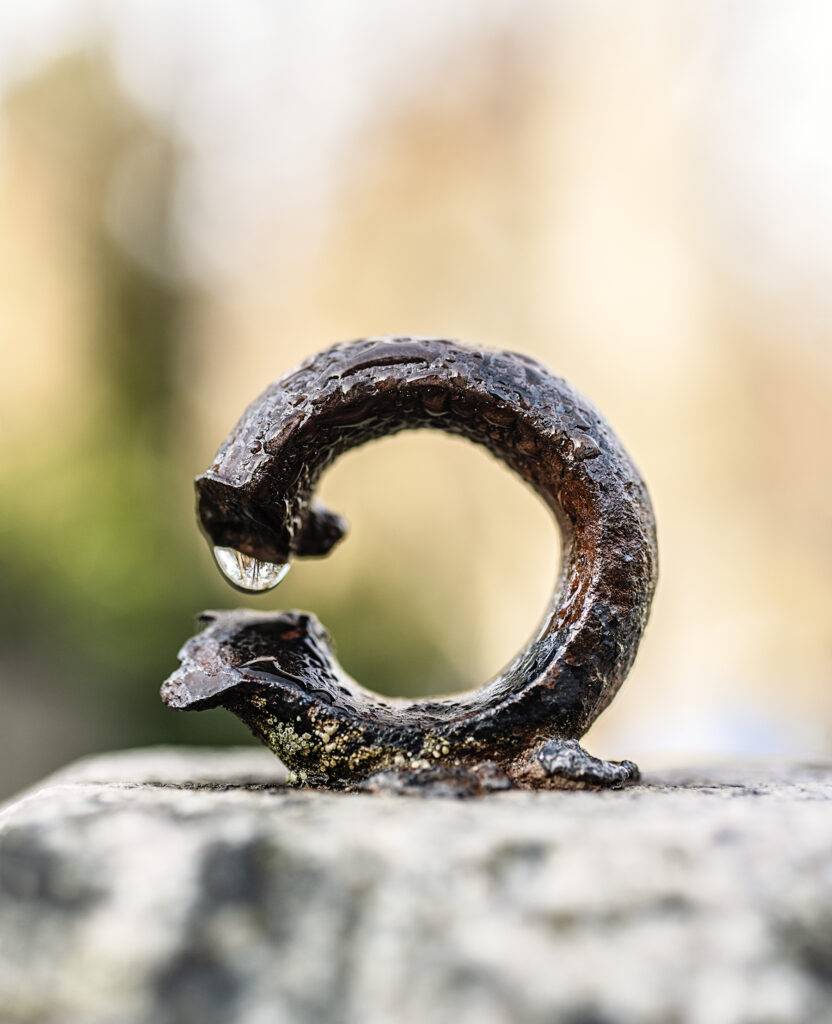 BY JOANNE SASVARI
Stroll along Linden, Olympia or Rockland Avenue, and if you look closely enough, you can spot an intriguing link to the past. Heck, you could even hitch your wagon to it.
What are likely Victoria's last three original hitching posts still linger in these historic neighbourhoods, iron rings and hooks attached to granite or concrete posts or, in the case of Olympia Street in James Bay, embedded directly in the sidewalk.
Back in the 1800s and early 1900s, there were hundreds, perhaps thousands of these posts all over the city. They were the parking meters of their day, where saddle horses as well as horses pulling carriages or wagons would be tied up while the rider or driver went off to conduct their business. (Mind you, back then, there wasn't an app for that.)
Posts were made of wood, granite, concrete and cast iron — indeed, the 300-plus black fence posts that line the Inner Harbour are descendants of the original cast-iron hitching posts, though most have been replaced with lighter, easier-to-maintain aluminum.
Most hitching posts were simple rings or hooks; others were more whimsical, like the decorative cast-iron horse head posts you can still spot at Point Ellice House. The city even had its own design, which featured two iron hooks and two rings; what's believed to be the last of these was spotted on Quadra Street in the 1960s, but disappeared decades ago.
What doomed the hitching post was, of course, the advent of the automobile. By the 1910s, it was already the dominant mode of transportation, and horse-drawn vehicles soon galloped into history.
So we were delighted to stumble across this iron ring attached to one of the city's original granite hitching posts. It's located on Rockland Avenue between Moss Street and Linden Avenue.
If you happen to be out gazing at the magnolia blossoms on this pretty street, look a little closer and you, too, can be hooked by this post from the past.