YAM magazine's Best Restaurant Awards 2019 celebrate Greater Victoria, B.C.'s exciting food scene and are judged by an independent panel of chefs and food experts. The winner of YAM's Best Brunch Award 2019 is Saveur in Victoria, B.C.
By Cinda Chavich // Photo by Jeffrey Bosdet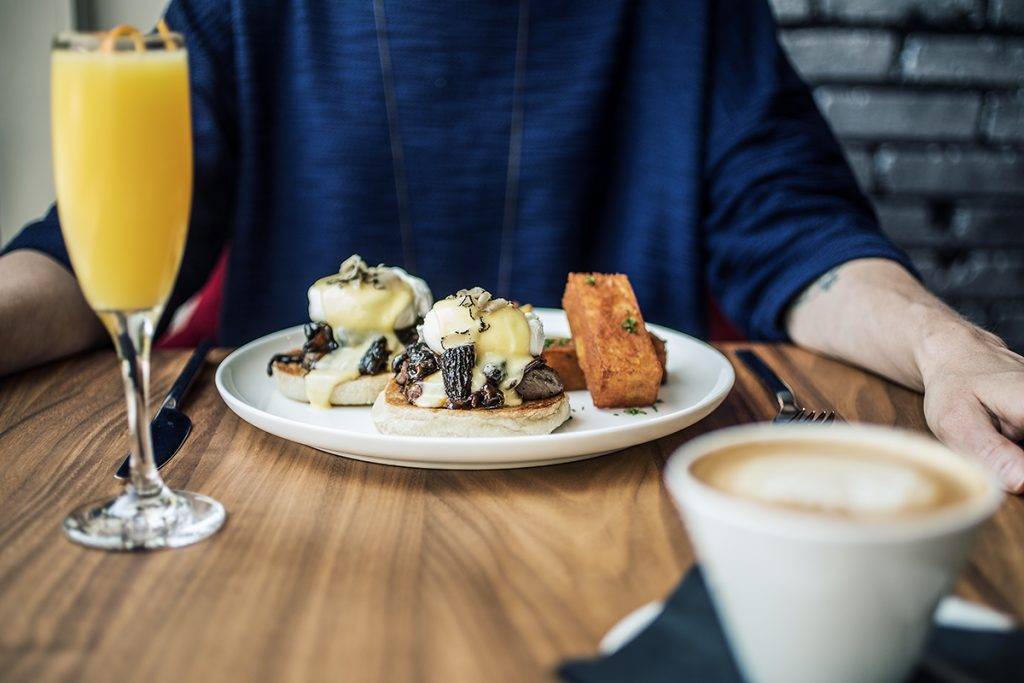 Victoria is a brunch town, so it's hard to choose a favourite.
But for something beyond the standard morning menu, there's chef Robert Cassels' creative brunch at Saveur. Served Wednesday through Saturday, it's an amazing and affordable way to enjoy this fine young chef's well-executed food in a bright, sunny space.
Cassels' breakfast offerings are wide-ranging and playful.
They run from his Egg 'McDuckin' Breakfast Sandwich (duck bacon, duck confit), to Huevos Rancheros with house-made refried beans and cumin crème fraiche and Hangover Hash with eggs, pork belly, chicken sausage, goat cheese and salsa verde. His signature benny (pictured above) comes with grilled beef tenderloin, truffled mushroom sauté, foie gras hollandaise and rösti.
Beyond eggs, there are sweet concoctions like Banana Bread French Toast or Breakfast Risotto, the pan deglazed with bourbon and the grains cooked in spiced milk and butter, then topped with maple crème fraiche and crispy coffee quinoa. It's an eye-opening experience.
Runners Up
---
This article is from the July/August 2019 issue of YAM.