YAM magazine's Best Restaurant Awards 2023 celebrates Greater Victoria, B.C.'s exciting food scene and are judged by an independent panel of chefs and food experts.
BY CINDA CHAVICH | PHOTOS BY JEFFREY BOSDET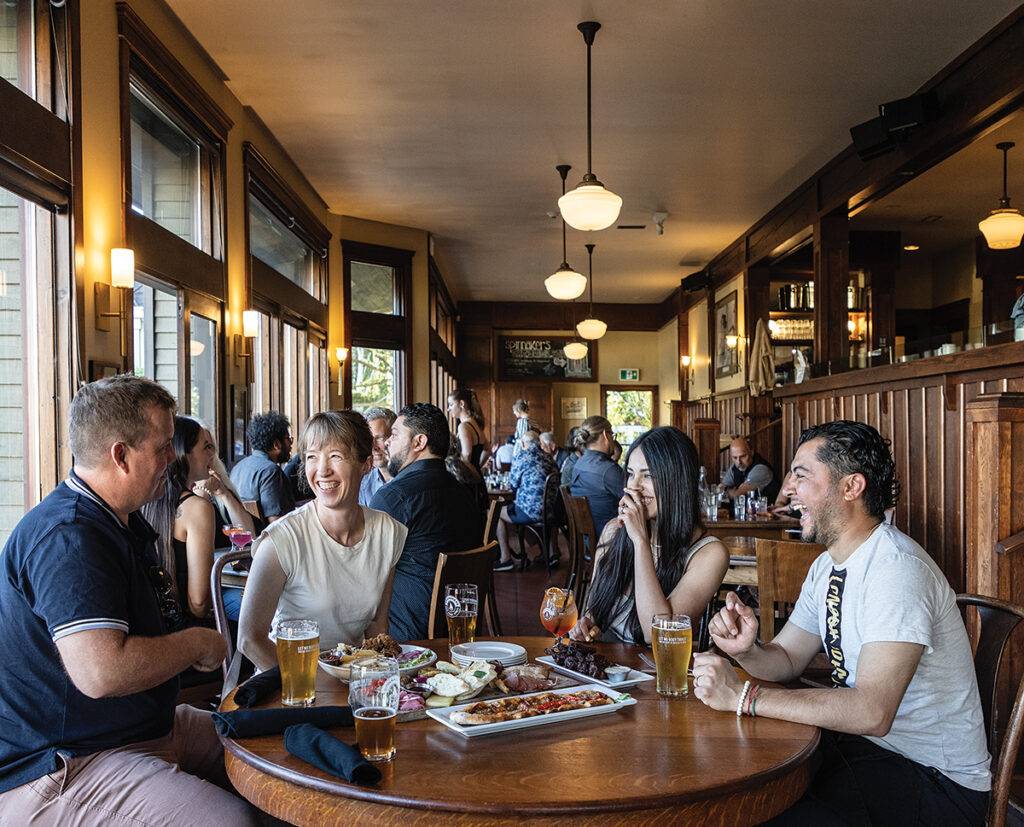 Best Pub – Spinnakers
308 Catherine Street | spinnakers.com
If a pub could be all things to all people, it's Spinnakers.
When owner Paul Hadfield opened Spinnakers in 1984, it was Canada's first craft brew pub. It has since spawned an artisan brewing renaissance on the Island and continues to innovate, now with cask-aged ale, sour beer, cider and even spirits produced on the premises.
Spinnakers is also a popular gastro pub, with a "relentlessly local" pub menu featuring ingredients from Island farms and fishers. It also sells "provisions," including their own chocolate truffles, artisan bread, house-smoked fish and cocktail kits.
Then there's the patio and the view. This is the best spot to watch seaplanes land in the harbour and see the legislature lit up at night.
Runners-up
Bartholomew's Public House, a gastro English pub known for its British beer and gin selection; and The Drake Eatery and Craft Beer Parlour, with 29 taps highlighting local craft beer and locally inspired food.