YAM magazine's Best Restaurant Awards 2023 celebrates Greater Victoria, B.C.'s exciting food scene and are judged by an independent panel of chefs and food experts.
BY CINDA CHAVICH | PHOTOS BY JEFFREY BOSDET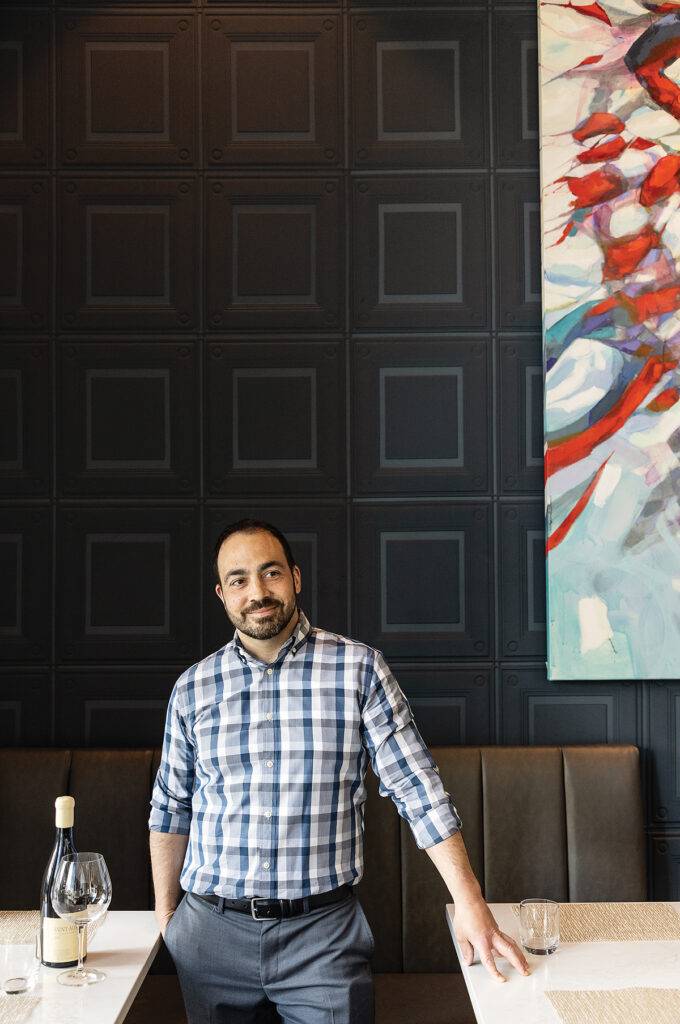 Best Sommelier and/or Wine Program – Colin Davidson, The Courtney Room
619 Courtney Street | thecourtneyroom.com
Deeply knowledgeable about wine and skilled in sharing that knowledge, Colin Davidson has both sides of the sommelier coin covered. It's why the wine director at The Courtney Room tops our Best Sommelier and/or Wine Program list.
Davidson holds an advanced WSET certificate and training from French and Italian wine guilds and oversees the wine program at TCR, with its extensive international wine selection, all impressively displayed in a glassed-in cellar in the dining room.
Whether curating a wine list to complement the modern menu, organizing winemakers' dinners or helping diners choose a bottle, Davidson is a warm and approachable professional, always keen to introduce wines from small, family-run vineyards and offer his expertise.
Runners-up
Cheers to our other favourite spots to wine and dine — Stage Wine Bar, that bohemian French bistro with wine list to match; and Il Terrazzo, with its team of sommeliers and list of more than 1,000 selections.