YAM magazine's Best Restaurant Awards 2023 celebrates Greater Victoria, B.C.'s exciting food scene and are judged by an independent panel of chefs and food experts.
BY CINDA CHAVICH | PHOTOS BY JEFFREY BOSDET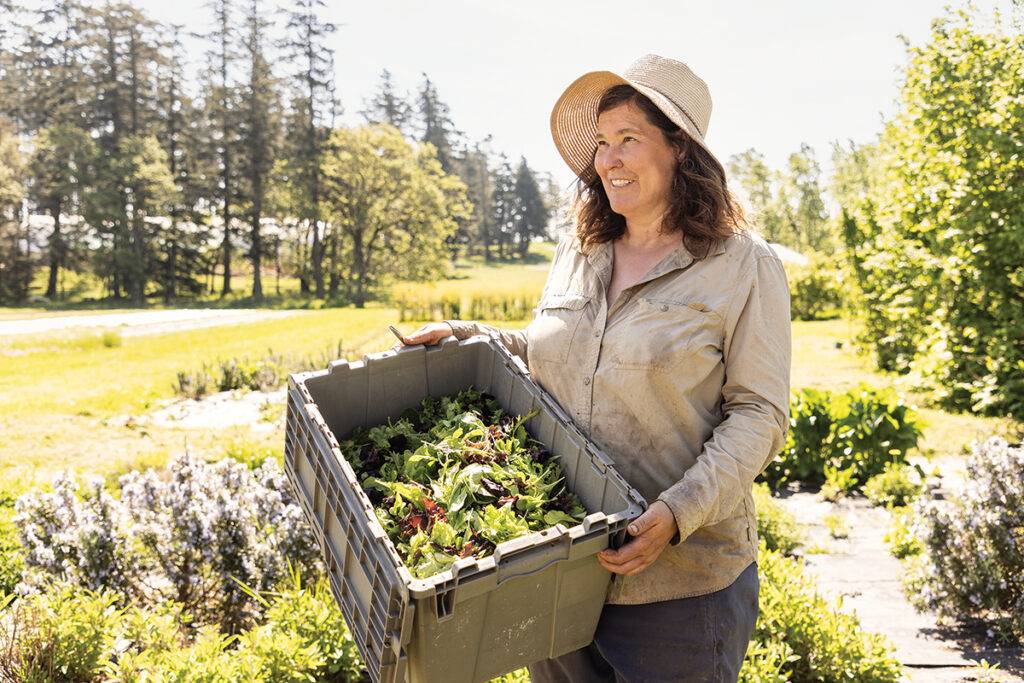 Producer of the Year – Saanich Organics
1438 Mount Newton Cross Road, Saanichton | saanichorganics.com
Great restaurants need great ingredients, and here on Vancouver Island the farmers at Saanich Organics produce the fresh, organic food featured on many menus.
It's a unique business — three farmers who came together more than 20 years ago to share the work of marketing the fruits of their labours on their three small organic farms, becoming local food heroes in the process.
Heather Stretch of Northbrook Farm, Robin Tunnicliffe of Sea Bluff Farm and Rachel Fisher of Three Oaks Farm have co-owned Saanich Organics since 2002, and were pioneers in the direct-to-consumer model, offering CSA boxes, farmstands, wholesale vegetable sales to restaurants and retailers, weekly farmers' markets and an organic seed-supply side to the business.
As these three female farmers note in their book All the Dirt: Reflections on Organic Farming — an essential how-to for aspiring growers — they also mentor young farmers and work to protect agricultural land, all essential to ensure our future Island food security, fight climate change, and provide consumers and chefs with tasty organic ingredients.
Starting with just three small farms, these hard-working women now collectively employ 20 people and grow on nine plots in both Saanich and Metchosin, while providing leadership in the local agricultural sector.
Runners-up
Other local businesses that are supplying food to our restaurant tables include Foragers Galley, cultivating and collecting an array of gourmet mushrooms; and MAiiZ Nixtamal, its traditional Mexican tortillas now served on several city menus.