YAM magazine's Best Restaurant Awards 2019 celebrate Greater Victoria, B.C.'s exciting food scene and are judged by an independent panel of chefs and food experts. The winner of YAM's Best World Food Award 2019 is Dobosala Cantina & Drive-Thru in Victoria, B.C.
By Cinda Chavich // Photo by Jeffrey Bosdet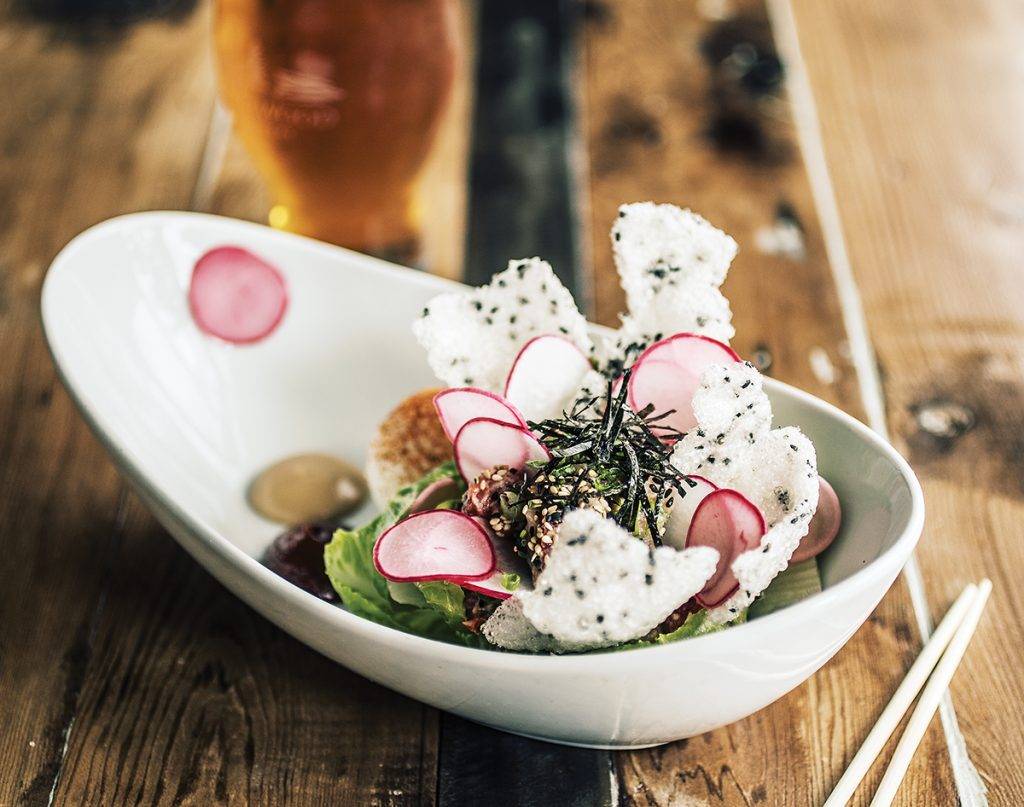 At Dobosala Cantina, chef Kunal Ghose has embraced the best of world food with a creative menu that mashes up addictive flavours from across the Pacific Rim.
Ghose has long been one of Victoria's most innovative chefs — an early adopter of sustainable seafood, he gave the city both Red Fish Blue Fish and Fishhook, and is building on those successes with Dobosala.
His Ocean Wise menu runs the gamut of seafood, meat and vegetarian dishes, creatively fusing the flavours of Asian, Central American and Island cuisine in noodle bowls, tacones and sopas. It's casual and accessible food — build-your-own dish with his choices of slow-braised achiote pineapple pork, a dobo-gochujang chicken or tempura salmon. Or share vegetarian koftas and Japanese-style onigiri rice balls with salmon belly sashimi and charred Humboldt squid.
Dobosala offers innovation, flavour and modern dining, from a chef who has helped put Victoria on the culinary map.
Runners Up
---
This article is from the July/August 2019 issue of YAM.