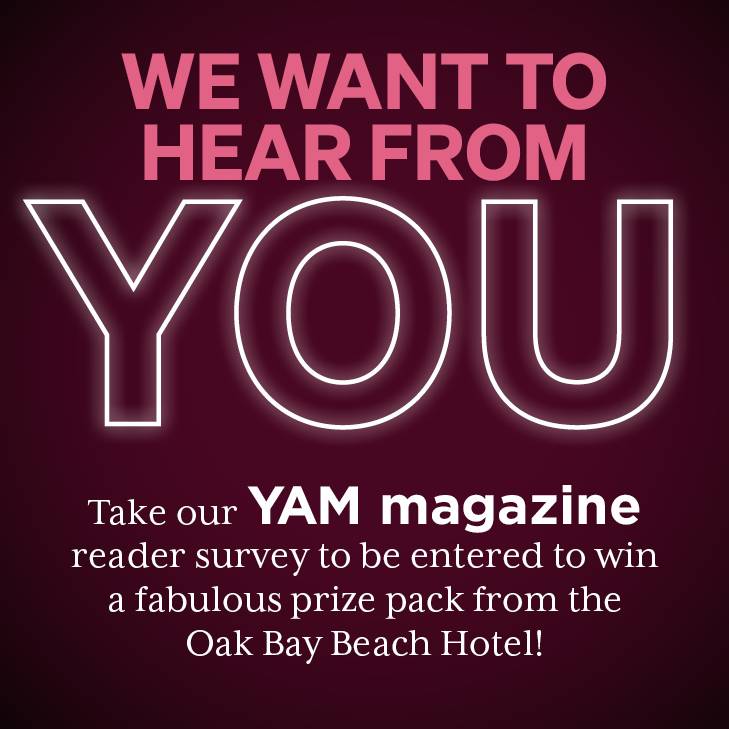 We value your feedback and we want to learn
more about what you'd love to see in YAM magazine!
Take our 5-minute survey below and get a chance to win a relaxing retreat from Oak Bay Beach Hotel. (Valued at $2,000)
All survey participants can enter to win:
•2-night stay in an Ocean View Room
•Dinner for 2 at FARO Handcrafted Pizza and Tasting Room
•$150 credit for the Boathouse Spa
The survey is now closed.