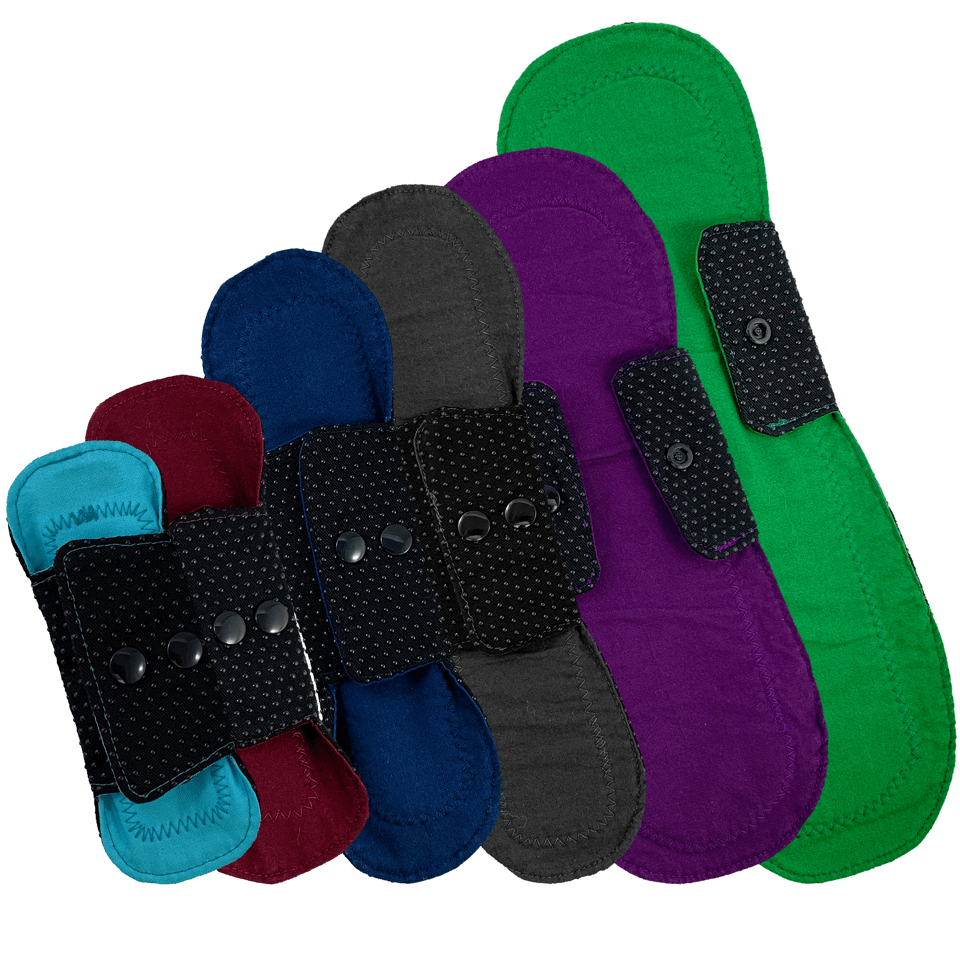 If the name The Kindness Factory sounds familiar, it's because the Victoria-based mask maker caught the hearts of folks across the city, appearing on CBC, CHEK and and local news stories since its launch in June 2020. They even attracted the attention of Premier John Horgan, who has been seen modelling his Star Trek mask at the Legislature. 
The story? The company's founder was laid off along with thousands of others in March of last year.
The happy twist, however, is how the company became a local favourite, making high-quality masks with super fun patterns from batiks to Wonder Woman. They are also known for local partnerships, bike delivery, and generosity (donating 20 masks each week to local non-profits).
With the end of the pandemic on the horizon, The Kindness Factory has turned its attention to other zero waste products.
Enter the zeropad: a reusable cloth pad that reduces waste (yay!), saves you money (Yay!), and will not leak when used as directed (YAY!).
With 6 sizes to choose from, a patent-pending Jiffy Grip backing, and wing extenders available for those with wider underwear, this local product is locally made, machine washable, and super comfy.
You'll find zeropads available at TheZeroPad.com.
Get 15% off everything at The Kindness Factory (including zeropads!) by using code YAMMARCH15 until March 31, 2021.