Staying close to home this summer in Victoria means you can savour the simple pleasures of the season. Here, you'll find an abundance of easy ideas for your "staycation" — from relishing the joy of blowing bubbles to mixing a sunset cocktail while you watch the nightfall — to help you make the most of summertime in YYJ.
By Kerry Slavens // YAM Magazine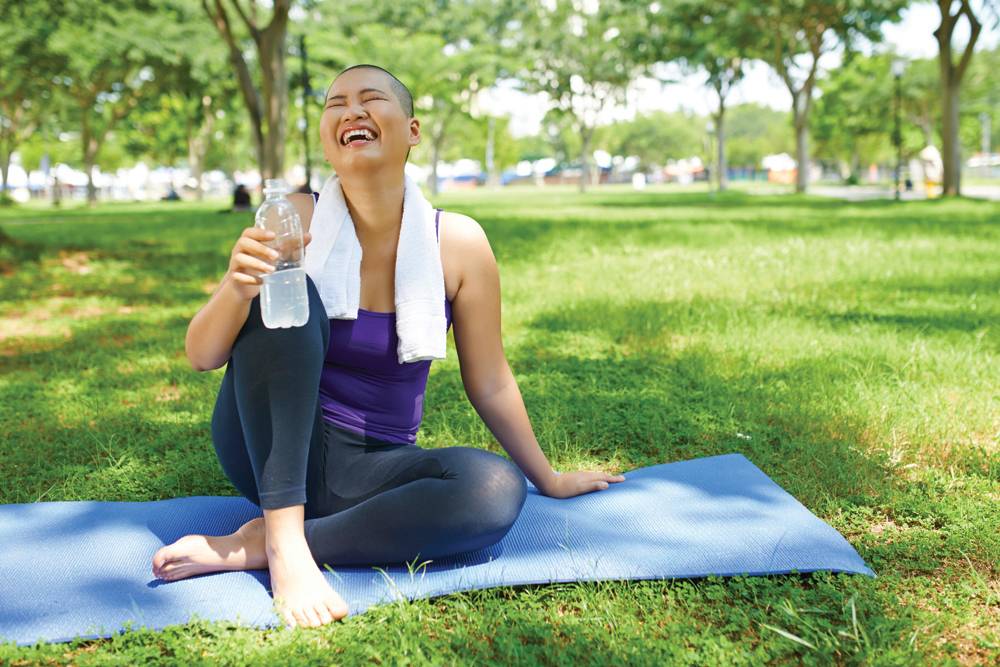 1. Go Swim in a Lake
Beat the potential crowds and head to your favourite swimming hole for an early morning dip. Not only will you get a quiet moment in nature, but the invigorating chill of the water will give you an energy boost that will last all day. Great spots include Durrance Lake and Thetis Lake — or you could make it a day trip and jump in Shawnigan Lake, followed by a locally inspired meal at the recently opened The Lakehouse at Shawnigan.
2. Get Bubbly
It doesn't matter if you have kids to entertain — or you just want to indulge your inner child, bubbles are big-time backyard entertainment. Here's a recipe to make great big, gloopy bubbles. And why not invite a few friends over and combine bubbles with some Island strawberries and bubbly sparkling wine from Blue Grouse?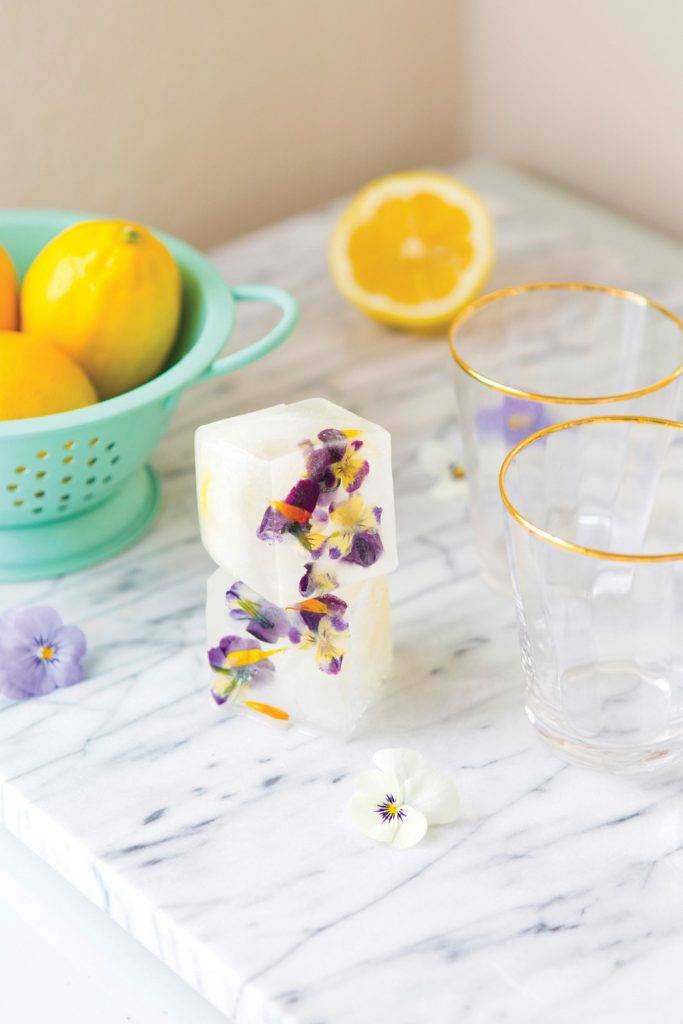 3. Freeze Your Florals
For a cool way to bring colour to summer drinks, freeze edible flowers in ice cubes. Fill an ice-cube tray with extra-large compartments one quarter of the way with water. Then place edible flowers, such as pansies, snapdragons, nasturtiums face down in each compartment, then freeze. Once frozen, add more water to fill halfway, and freeze once more. Fill to the top, and freeze again.
4. Create an Outdoor Oasis
Make your deck an outdoor getaway that offers a retreat from the daily grind (especially if you're working from home). With a little creativity, you can transform an under-used patio or patch of grass into an inviting seasonal room. Of utmost importance is comfortable seating. Modular options can be combined to optimize the space. Add some low tables, an outdoor rug and some colourful throw pillows, and you're set.
5. Hang Out in Five-Star Style
Maybe you've always dreamed of staying at a local luxury hotel like the Fairmont Empress, Chateau Victoria, Oak Bay Beach Hotel or the Magnolia. This is the summer to do it as so many local hotels are offering up staycation deals.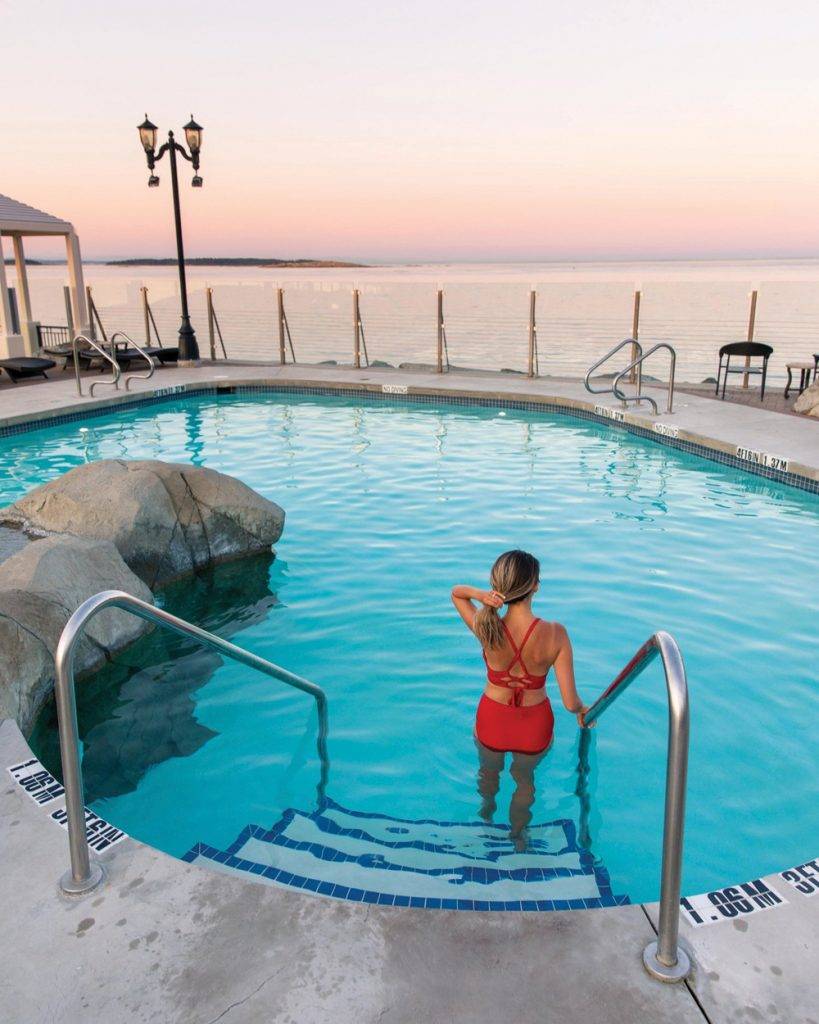 6. Follow the Sun
Give yourself the gift of a summer sunset from Walbran Park Lookout — one of the most scenic places to watch the sun slide below the horizon. Mix a mocktail, then head for Denison Road, just past the Gonzales Observatory, to see our region in a spectacular new way. Other great sunset spots: Mount Doug, Mount Tolmie, Ogden Point, Macaulay Point Park and most places along Dallas Road.
7. Every Stay-cation Needs a Playlist
Missing outdoor music festivals? You may not be able to recreate the vibe, but you can still enjoy the tunes. Check out the September 2019: September Forever playlist on Spotify, created by local Victoria band, the Rocktographers. It brings together all the past artists that have played Rifflandia Festival over the past 11 years.
8. Hang Out in a Hammock
There are few things better than lazing on a summer afternoon in a comfy hammock with a favourite beach read. Visit Capitol Iron or MEC — or try Granville Island's The Hang Out Place (thehangoutplace.com), famous for its selection of hammocks from Mexico, Nicaragua, Brazil, Ecuador and Indonesia, and its "Hang Out" hammock chair.
9. Rent a Convertible
Evoke that California vibe by going top- down on a sunny day. Rent a convertible, pack a picnic lunch in the cooler, plug in your summer playlist and head out along the West Coast to big-surf beaches like French Beach or China Beach.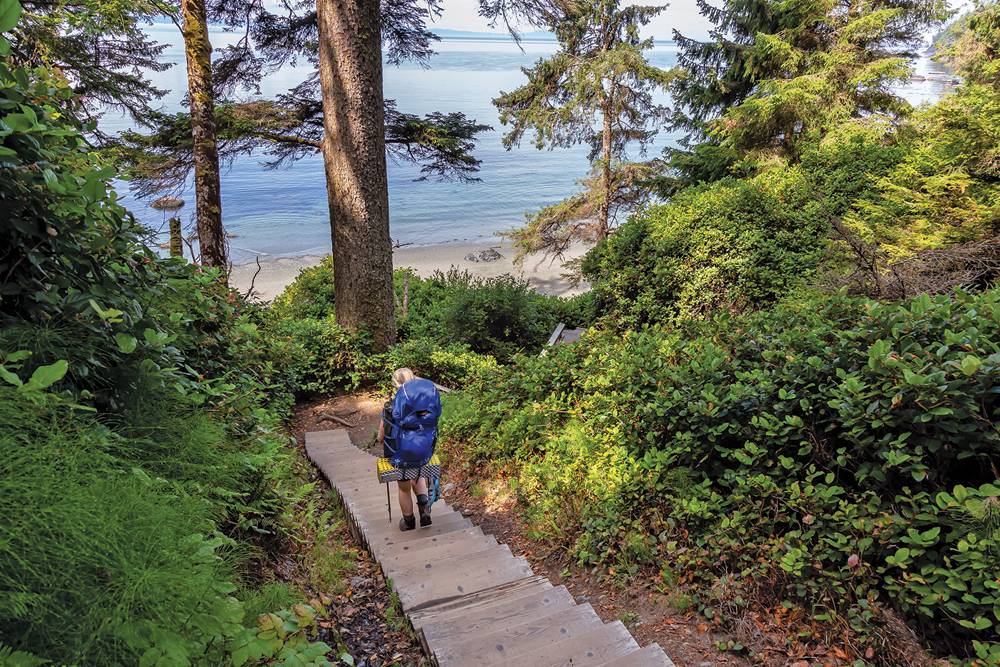 10. Hike the Marine Trail
The Juan de Fuca Marine Trail traces the Pacific Ocean at the western edge of Vancouver Island. There are different trailheads, but hiking from China Beach to Botanical Beach makes for an epic multi-day trek. Just make sure to stay up-to-date on tidal information as there are times of day when high tide can be dangerous for adventurers. More details about accessing the trailhead can be found at hikebiketravel.com
11. Go Glamping at Home
Pitch a big canvas tent in your backyard, light it up with fairy lights and fill it with big plush pillows, faux sheepskins, cozy furniture and an outdoor sound system. For more mood lighting, wrap battery-powered string lights around firewood or use battery-operated tea lights or votive candles (since you can't have a fire in a tent!). If you plan to sleep outdoors, why not use palettes to create a bed base, then top it with foam or a futon. Spend your summer in Victoria outside!
12. Do the Drive-In
COVID-19 has taken away many of our social opportunities, but the need for social distancing has also brought back the drive-in movie, thanks to the University of Victoria. Go online to reserve your spot for the Legacy Drive-In, pop some corn and head up to UVic's Parking Lot 10 for some under-the-stars in- the-cars cinema, with classics like Dirty Dancing. Thursday to Saturday, 9:30 pm to 11 pm. Reserve your space at legacydrivein.com.
13. Reach New Heights
This summer, when you are seeking new vistas, head for LÁU,WELNEW (Mount Newton) in John Dean Provincial Park, overlooking the Saanich Peninsula and the Gulf Islands. Known as "place of refuge," the park features one of the last stands of old-growth Douglas firs and Garry oaks on the Peninsula. At the summit, watch the bald eagles and turkey vultures display their soaring techniques. It's also a great place to watch sunsets. Of note: Saanich First Nations tell the story of the Great Flood, believed to have happened more than 10,000 years ago. They say LÁU,WELNEW was the "place of refuge" where their ancestors tied their boats to an arbutus tree at the summit of the mountain.
14. Gather Around the Fire Pit
Nothing says summer quite like evenings spent around the fire, sharing stories and songs. Today's propane and gas firepits come in a sophisticated array of styles, which means there's no need to worry about the mess of traditional wood campfires. Why not make this a nightly family ritual for the summer months? It may surprise you how the warmth and intimacy of fire has the magic to connect people. S'mores, anyone?
15. Do Yoga in the Park
Many yoga poses take their names from nature — imagine harnessing the stability of a tree while standing in Vrksasana. From literally reaching for the sky to awakening your senses in nature, there are plenty of reasons to take your yoga practice outside. The City of Victoria, with One Yoga Victoria, will be doing guided classes at Royal Athletic Park this summer; and Oak Bay Beach Hotel is offering oceanside sunrise yoga.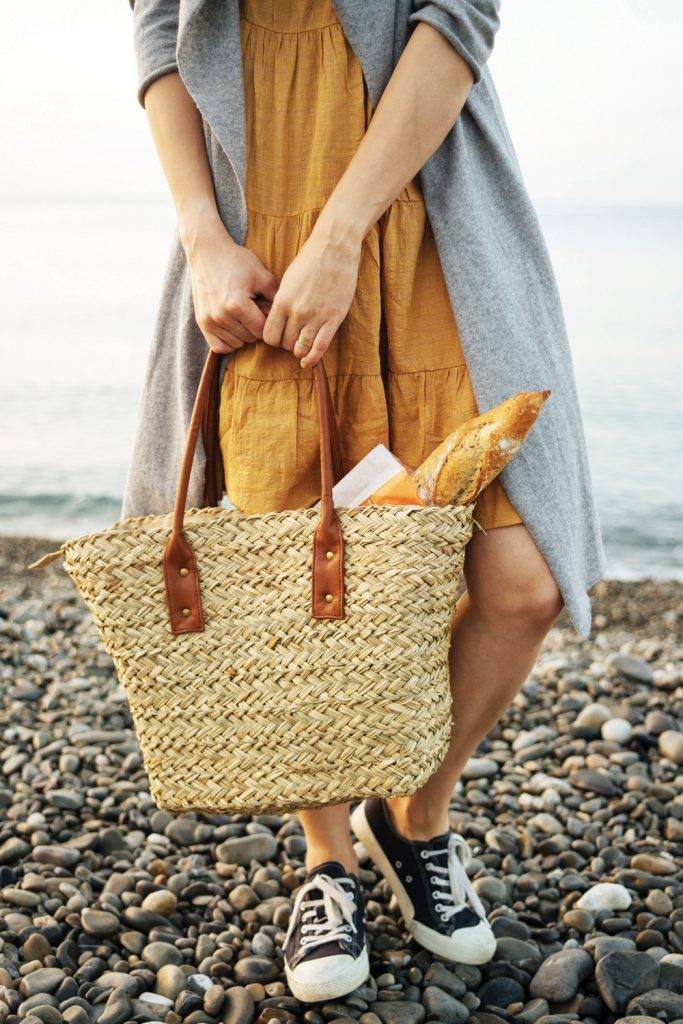 16. Picnic en Plein Air
Picnics are an art form in France, so why not bring a bit of Parisian flair to your summer in Victoria with a French-inspired picnic in the park? Find a spot under some Garry oaks (Playfair Park is ideal), spread out a blanket and share a simple lunch of hard and soft cheeses, fresh fruit, and a baguette with hummus, tapenade, jams and real butter. Finish with some pastries. To complete the Parisian feel, wear a light summery dress and a stylish straw hat. Embrace that joie de vivre!
17. Get a Cool Delivery
Could anything be cooler than an ice cream delivery? How about a subscription that makes it happen once a month? With their Pint Club, 49 Below — which makes its ice cream in small batches, with all-natural ingredients — automatically delivers one unique monthly membership pint and one of their classic flavours each month. Past membership flavours have included Matcha, Rhubarb Cardamom Brittle, Strawberries and Cream and Honeycomb. Sign us up!
18. Host a Great British Game Off
A summer sunny afternoon is perfect to set up your backyard for a game of croquet followed by afternoon tea, English-style. Invest in a backyard croquet set, invite friends over for a socially distanced game, then serve a proper afternoon tea in the garden. And because COVID-19 has taken away many opportunities to celebrate, why not serve some bubbly? Cheers!
19. Indulge in Some Reading Time
Remember the joys of the local library's summer reading challenge? You might not get badges or prizes, but consider starting your own reading project. (The reduced screen time will be reward enough.) You could even start a book club with socially distanced meetups in a neighhourhood park. Why not start with a local read, such as Kathy Page's Dear Evelyn, which won the most recent City of Victoria Butler Book Prize.
20. Breakfast In Bed
For many, a favourite vacation indulgence is a room service breakfast. So why not make that happen at home? The Village restaurants are doing local delivery, along with many of the city's favourite brunch spots. Get your tray ready the night before (do add a fresh flower!) and just transfer the food to your best plates. Make sure your favourite book or magazine is at hand, and take your time — breakfast in bed is never to be rushed.
These summer-themed activities should make this summer in Victoria a fun and exciting season. Please remember to stay safe and healthy while enjoying the sunshine. Tag us on instagram @yam_magazine and share how you are celebrating summertime!
Continue Reading: Best Waterfront Patios in Victoria