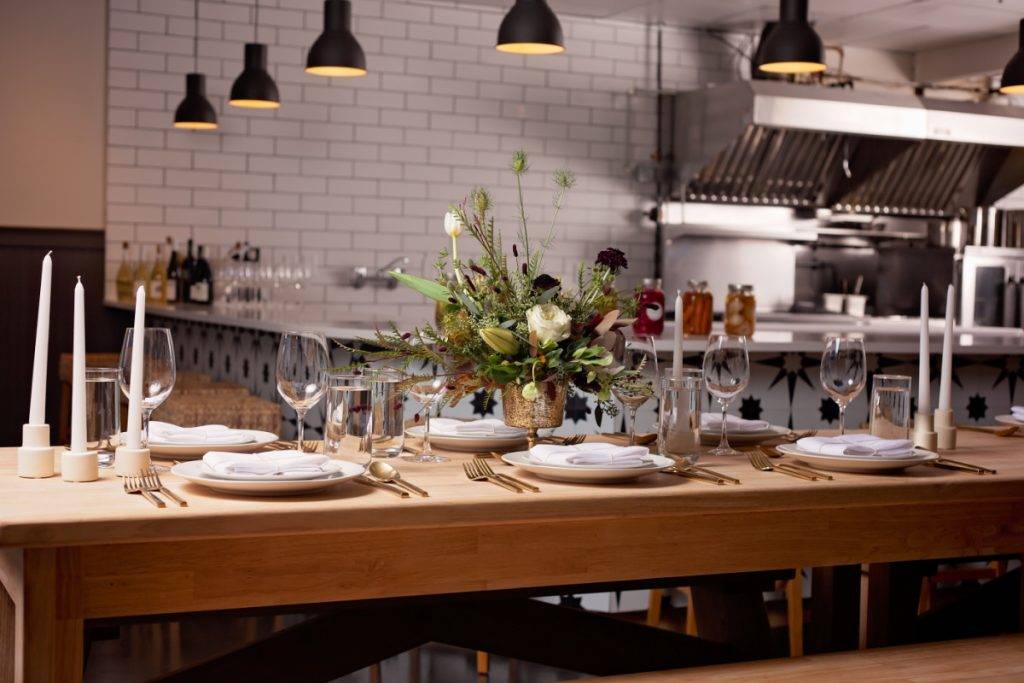 YAM readers can expect a veritable feast for the senses when we present the Chef Castro Boateng, Unsworth Vineyards & YAM magazine Spring Winemakers Dinner, 6:30 pm on Friday, May 13.
Chef Castro Boateng hosts the Dinner at HOB Fine Foods and has designed a fresh, Spring-focused five-course menu that Unsworth winemaker Dan Wright has paired with a selection of their handcrafted artisan Cowichan Valley wines.
YAM's new Editor, Jennifer Hartley, will be on hand to meet and mingle with our readers, and to introduce the 2022 City Issue.
Net proceeds from the event will benefit the Ukraine Humanitarian Appeal of the Canada Ukraine Foundation and Ukrainian Canadian Congress.
Chef Castro Boateng (YAM Best New Restaurant, YAM Chef of the Year) says the inspiration for the dinner comes from the abundance of fresh bounty found on Vancouver Island (see menu below). "And with Spring coming," he says, "I'm finding the flavours I'm using are getting lighter and lighter."
The dinner is designed in a longtable style, with an emphasis on fun and conversation while celebrating local food and wine. "We're excited to bring people together again, and to bring back the sense of community we were deprived of over the last two years."
Over the years, Chef Castro, who opened House of Boateng in 2018 and recently added the catering, event space and fine food grocery HOB Fine Foods, has garnered a reputation for excellence, not only for the quality of his work, but for his fresh, vegetable-forward, elevated approach. His dishes are as visually stunning as they are delicious.
Of his choice to collaborate with Unsworth Vineyards, Chef Castro says he appreciates their sense of tradition, the crispness of their wines, and their experimental style that fits well with his own. "Unsworth are in one of the best regions of the Island and they've already advanced so much in a short time. I fell in love with their wines early on, and really enjoy working with their team."
For their part, says Chris Turyk, Director of Marketing and Sales for Unsworth Vineyards, the collaboration was a no-brainer. "Chef Castro's food is always so bright and flavorful and alive and very vibrant. He has perfectly tailored the menu to our wines, showing a unique understanding of what our Island produces and how to engage all the senses in a bespoke wining and dining experience."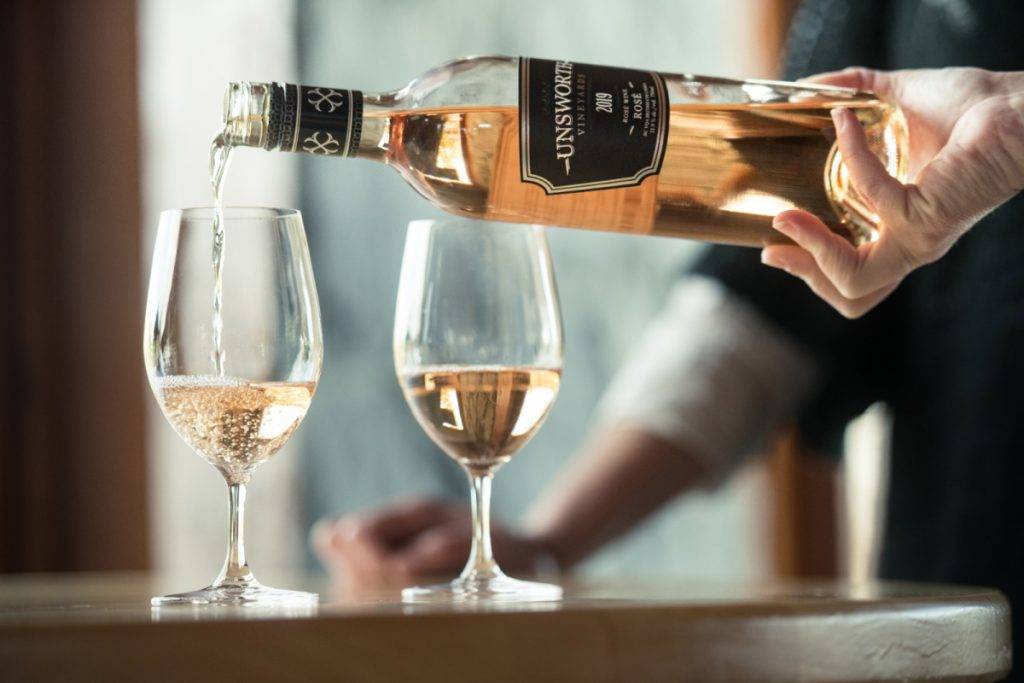 Winemaker Dan Wright has an honours BSc in Biochemistry from University of Guelph and a post-graduate certificate in grape and wine technology from Brock University's Cool Climate Oenology & Viticulture Institute. He has worked a number of winemaking vintages in a wide variety of cool climate wine growing regions, including the Niagara Peninsula of Ontario, Orange of Australia, Marlborough, New Zealand, and the Willamette Valley of Oregon.
Tim and Colleen Turyk have owned Unsworth Vineyards since 2009, and say they are committed to making handcrafted wines of distinction using signature techniques that reflect the exceptional soil and growing conditions of the Cowichan Valley.
In addition to farming their own 12-acre vineyard, Unsworth collaborates with others in the region, bringing each neighbouring vineyard's unique style and taste to bear within their own distinctive approach. "Because we're a small vineyard," says Turyk, "we opt for quality over quantity, and strive to produce a premier product. What's great about buying grapes from other local vineyards, is that it widens the palette of colours, as it were, that we get to use in creating our wines."
The Spring Winemakers Dinner takes place at 6:30 pm, Friday May 13 at HOB Fine Foods, 2829 Peatt Rd, Langford. Tickets are $150 (+ fees & GST) per person. Purchase them online, or at HOB Fine Foods.
---
Spring Winemaker's Dinner Menu
Artisan Bread
Flavor Butter
Sweet Pea Soup
Crispy Prosciutto, Poached Prawns, Miner's lettuce, Ox-Eye Daisy
Apples & Fresh Peas
Served with Unsworth 2017 Cuvée de L'île
Scallop Ceviche
Compressed Green Papaya, Avocado, Candied Jalapeno,
Curry & Vanilla Vinaigrette
Served with Unsworth 2020 Chardonnay
Surf & Turf
Purple Yam Crusted Halibut, Braised Oxtail, Carrot Demi, Sea Asparagus
Served with Unsworth 2021 Rosé
Lamb Belly
Morel Mushrooms, Fiddleheads, Baby Carrots, Red Wine
Served with Unsworth 2019 Pinot Noir
Douglas Fir Panna Cotta
Meringue, Elderflower & White Chocolate Truffle, Loganberry Gel
Served with Unsworth Ovation
---