Along with her romantic dresses, designer Trista Smith creates the world she wants to experience.
By Athena McKenzie // Photo by Jeffrey Bosdet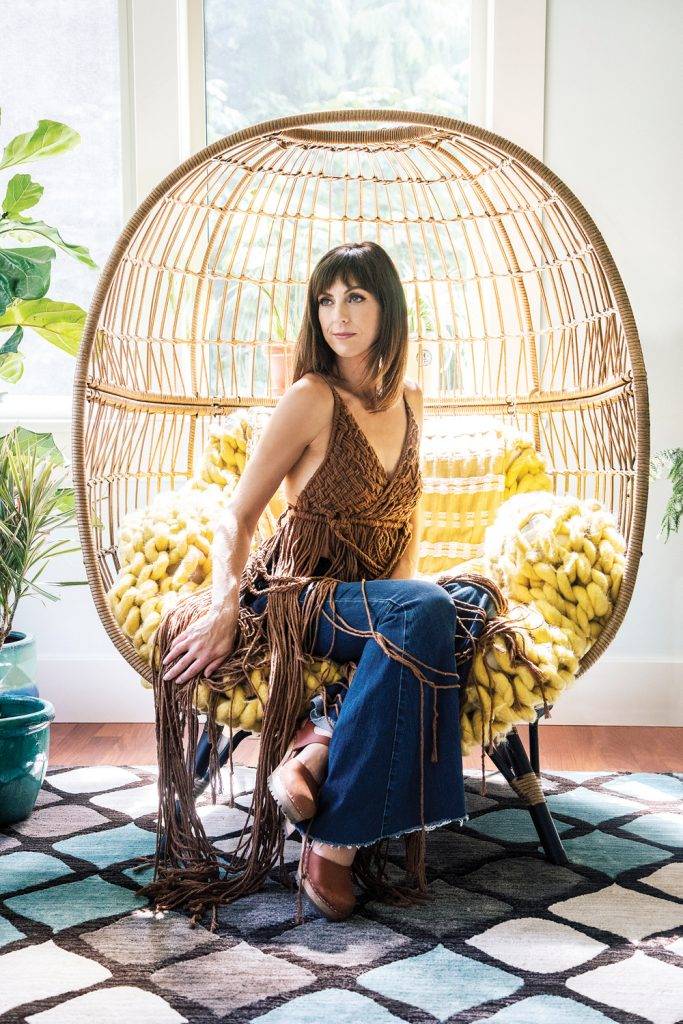 Designer Trista Smith is constantly inspired by the beauty of this world. "I'm trying to be present in everything, and take it all in with grace, respect and gratitude," she says.
On a forested property in the Highlands, where she lives with her family, Smith and a team of designers create dreamy gowns and wedding dresses in her home studio.
"When we create our gowns, we infuse them with so much intention and purpose," she says of the pieces from her brand Reclamation Design Company. "I want the wearers of our pieces to feel something."
What is your idea of perfect happiness?
I'm already living perfect happiness every single day. Happiness and joy live within each of us, and we can make the choice each day to release it out into the world. I choose joy in everything I do, and I choose to share that joy through creativity, my relationships, my thoughts and beliefs.
Which living person do you most admire?
I greatly admire Michelle Obama. She's an amazing woman who stands for everything I deem important.
What is your greatest extravagance?
Plants. I'm an addict, and I have too many plant babies to even count. I love buying new containers for them and moving them around my house. My home and veranda are filled with trees and plants.
What do you consider the most overrated virtue?
I don't think any virtue is overrated. We are who we are. I accept it all and enjoy the variety.
On what occasion do you lie?
I try not to. I'm probably the most blunt, honest, say-what-I-mean person you'll ever meet. I can find the good in anything, so I don't usually have reason to lie. I like to create new and unique ways to present the truth.
If you were to die and come back as a person or a thing, what would it be?
I've always thought it would be fun to be a bald eagle. They're so majestic and free.
What is your most treasured possession?
I've collected books for about 15 years and I have hundreds. I reread them and I give them to friends. I love to flip through them and rediscover them. They make me insanely happy.
What do you most value in your friends?
Honesty, time, a great sense of humour … I lost my best friend of over 15 years last June, and the ache it left in me is vast. At this point in my life, I'm about quality, not quantity. I feel like I measure friendship by the experience I had with my best friend Gabe. I love easy friendships that make me want to be a better person.
What do you consider your greatest achievement?
My greatest achievement is realizing that I can create the reality I wish to experience.
Continue Reading: Wellness and Health Trends for 2020