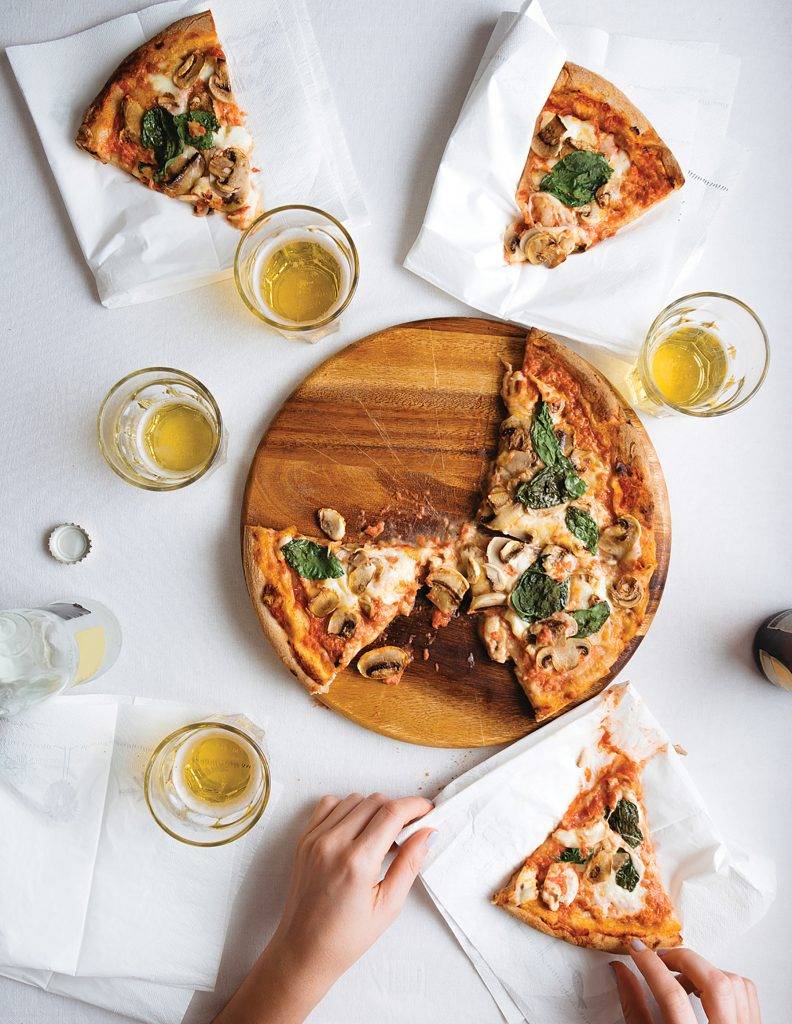 BY CINDA CHAVICH
Pizza night is a family tradition, but when you don't want to go out or wait for delivery, frozen pizza fits the bill.
There are plenty of supermarket options, but none can compare with the new generation of local pizza purveyors selling their frozen and ready-to-bake beauties around town.
Bicycle Pizza works out of the Beauregard Commons shared kitchen in Brentwood Bay, where it sells fresh takeout pizza and prepares frozen pies for sale at independent retailers, including Pepper's Foods, Red Barn Market and Urban Grocer.
You can even join their frozen pizza subscription service and get five (or more) pizzas delivered every month to stock your home freezer. They're also working on new compostable packaging to become plastic-free as their frozen pizza business grows.
Zambri's restaurant jumped into the take-away pizza business this year, too, with several combinations available from the restaurant. The Queen (tomato/bocconcini) or pepperoni pizzas can be found in the freezer section at The Market Garden, Niche Grocerant and other local retailers.
You can find Devon Thor's Vagabond Pies in retail freezers, too. Thor wanted a bricks-and-mortar pizzeria, but COVID shifted her plan to frozen pizza and now her mostly vegan sourdough pies are made in the shared kitchen space at Neighborly, the local grocery/café at KWENCH. Find frozen Vagabond pizza in the freezer at Belle General Store, For Good Measure and Pepper's Foods.
The pandemic also birthed new take-away pizza options from Agrius and Fol Epi bakery downtown, the chewy crusts made with fresh-milled organic flour and topped with their own house-made charcuterie. Call ahead to pick up one of their creative options, or find them in the bakery cooler.
And if spinning a pie from scratch is more your style, you can buy pre-made pizza dough from many local makers. You'll find 900° pizzeria dough (both organic and gluten free) at the Langford restaurant or from grocers including The Root Cellar. Other local sources of fresh pizza dough include Ottavio and Bicycle Pizza.
That's amore!