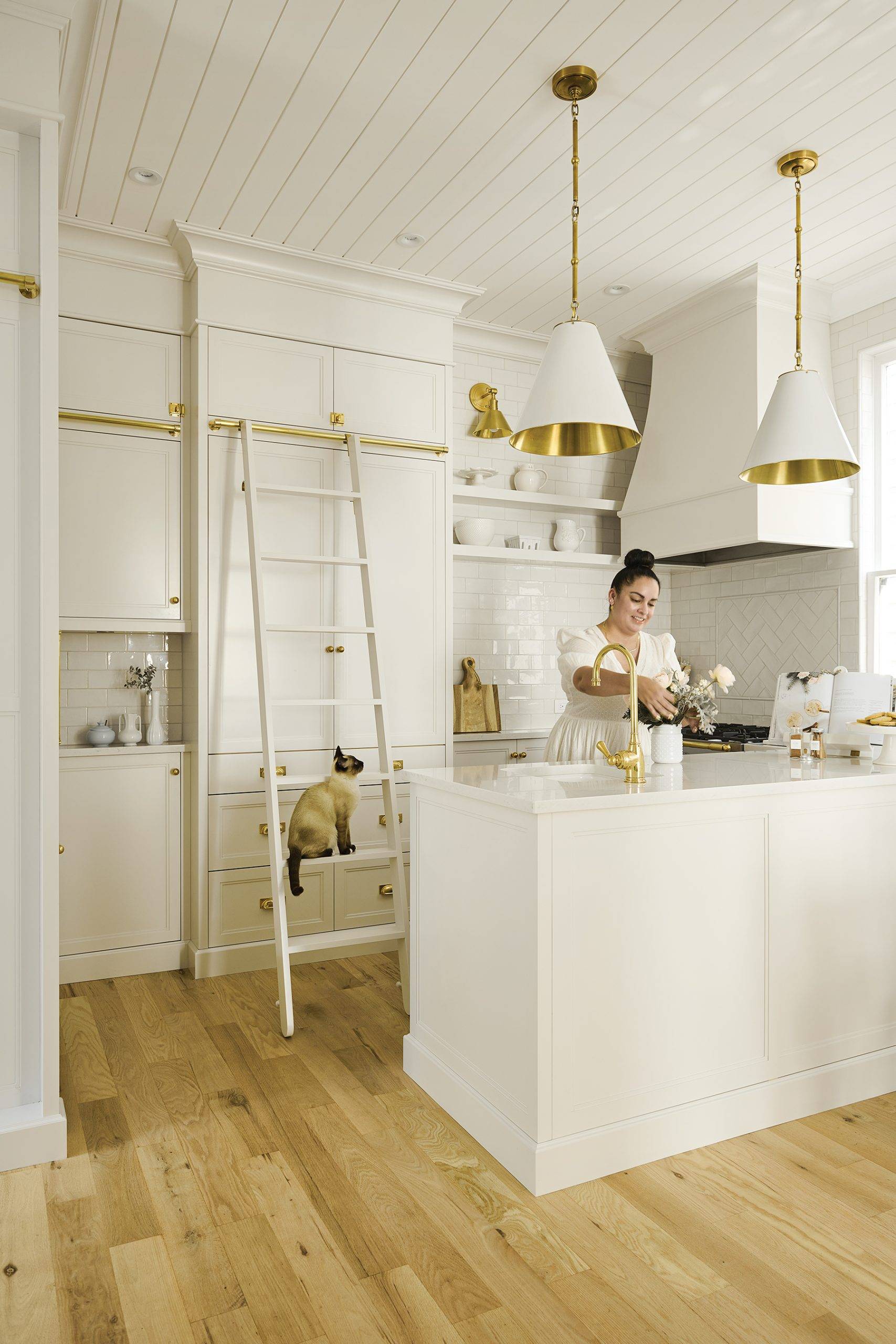 BY DANIELLE POPE | PHOTOS BY JOSHUA LAWRENCE
Xela Rysstad and her family spent nearly a decade living in their James Bay house before transforming it into the home of their dreams. Now, as they prepare to spend their first holiday in their renewed space, Rysstad says her house finally looks like the decorations she's collected for so long.
When Rysstad and her husband Dean first found the property as newlyweds, there was nothing like it on the market. It was 120 years old, a legal duplex that doubled as an in-law suite and was perfectly situated near the ocean, parks and downtown. As their family expanded to include two young daughters, however, they were met with a new challenge: Do they list it or concisely choose to live smaller, despite their growing needs?
"Our home is tall and skinny. It looks like the San Francisco home you see on episodes of Full House, with these beautiful double bay windows," says Rysstad. "But we were a family of four in a 1,400-square-foot space. We kept asking, 'How do we live in here comfortably?' "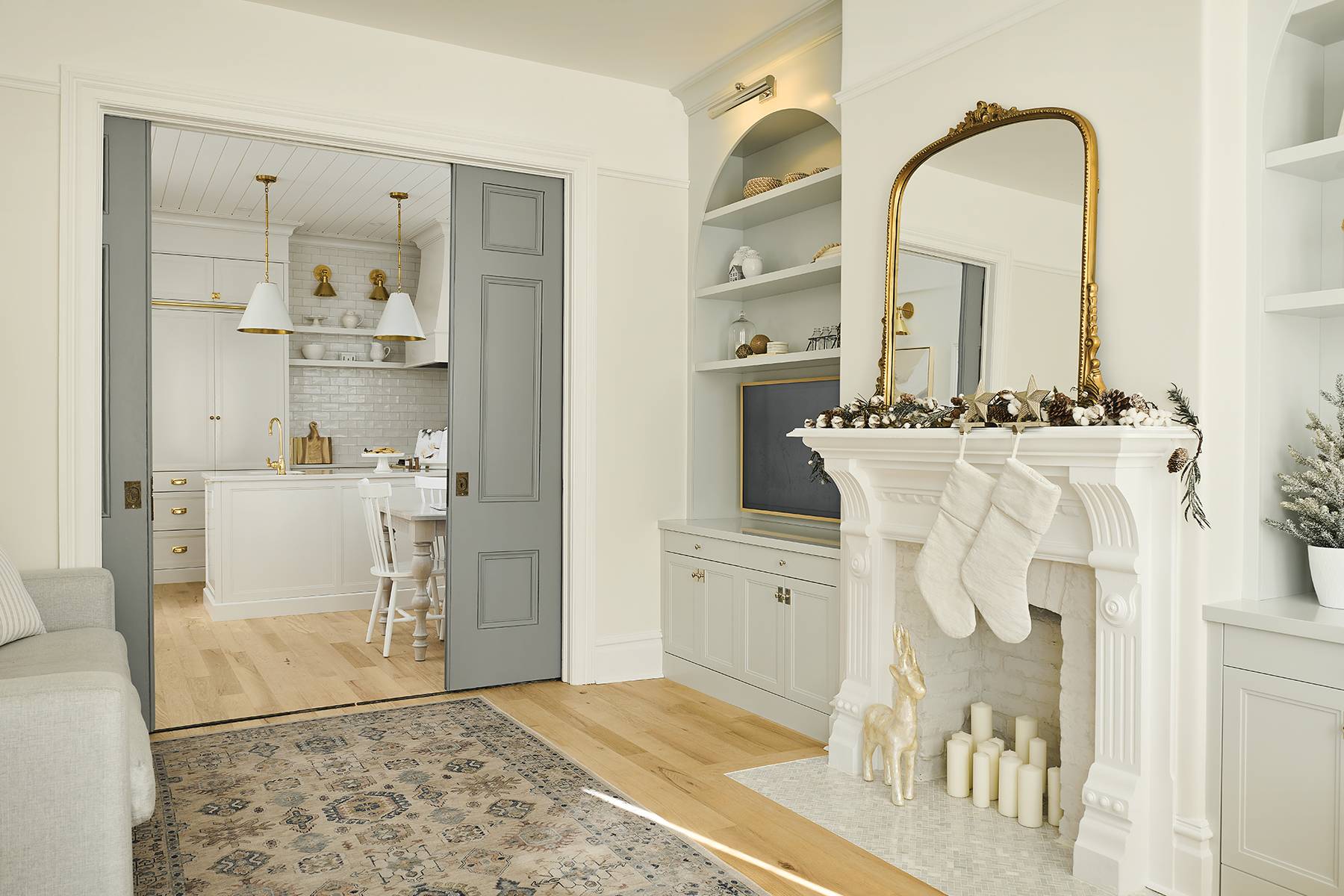 Rysstad appreciated the home's ornate Italian style, but she felt like she was always trying to decorate someone else's house. "I've been a serial redecorator, but I'm not sure if that's because I was in a home that wasn't quite mine, or if that's just me," says Rysstad. "We had teal tiles and black appliances, and there's only so much you can change with throw pillows and accents. We needed to bring forward a new vision."
This past year, the family finally enlisted the help of Julia Estey, an interior designer with Jenny Martin Design. Rysstad knew she was looking for a transitional design, one that would enhance the classic features of the home — from the crown moulding to the brass details. They needed to keep it light, add storage and bring in a timeless look the family could fall in love with.
"I've always loved interior design and I had a vision for our home, but I couldn't get there by myself," says Rysstad. "What the team created was more beautiful than I could have imagined."
Estey and Rysstad worked together to ensure the home, with its three bedrooms and one-and-a-half baths, would become as practical as it would be elegant.
"Xela has amazing style," says Estey. "We went with a feminine palette — soft greys and blues. The vision was very functional, though. There wasn't a lot of square footage to work with, but there was quite a bit of height, so we used that to maximize storage and bring in some special touches, like the arches, to create an elevated look."
Those special features included a custom sliding ladder to access tall cabinetry, as well as the jewel of the kitchen: a La Cornue handcrafted French range in robin's egg blue. Custom millwork throughout the house enhanced the heritage features, and pot lights were installed to brighten the building.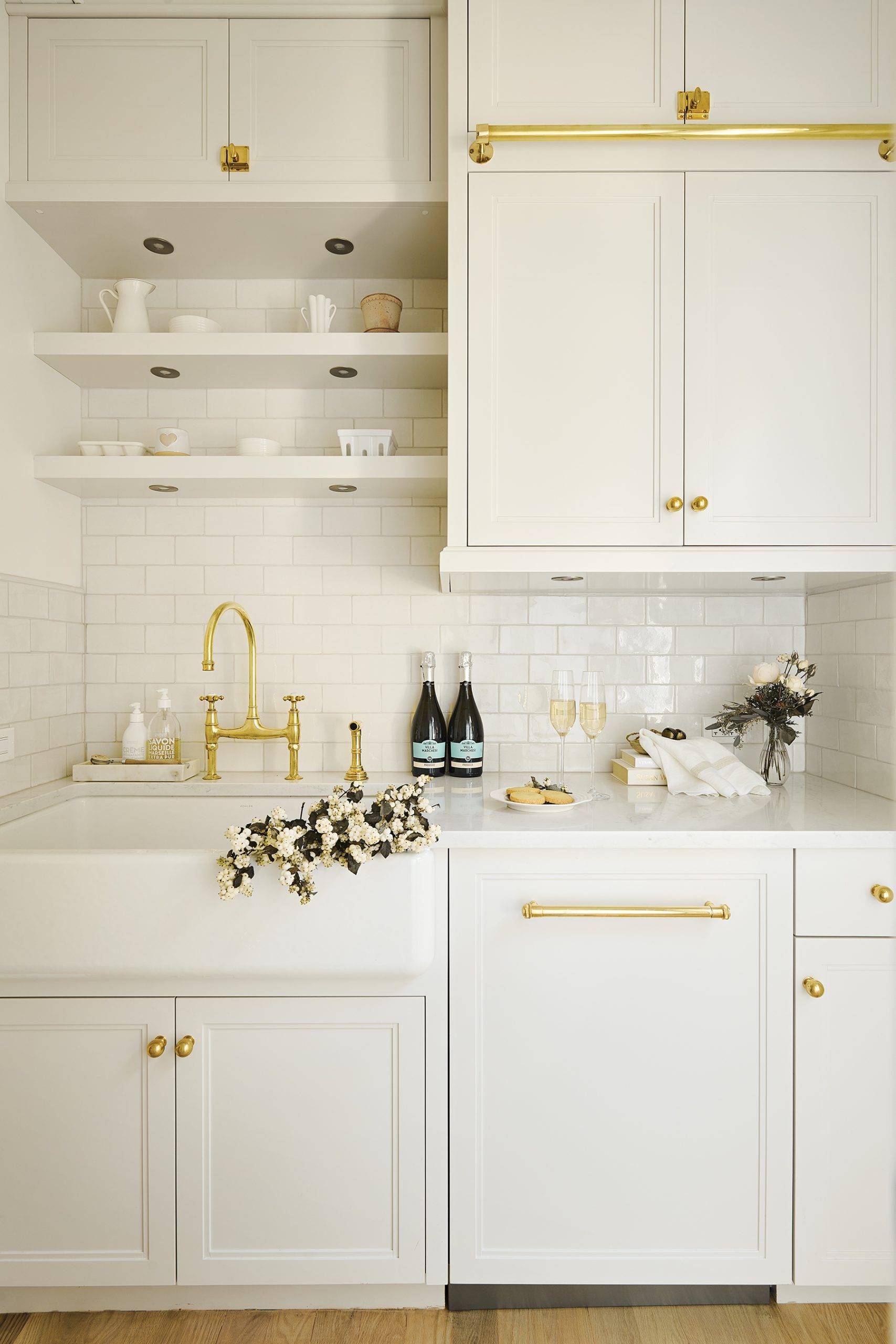 One standout element is the Anewall mural in the girls' room, as well as the renovated powder room — a space so tiny the team had to custom design a vanity within millimetres. The restored fireplace mantel is another gem, with historic bricks uncovered from beneath a mortar facade.
To ensure every family member was cared for, the team even designed a custom understair cat archway for discreet litter box storage.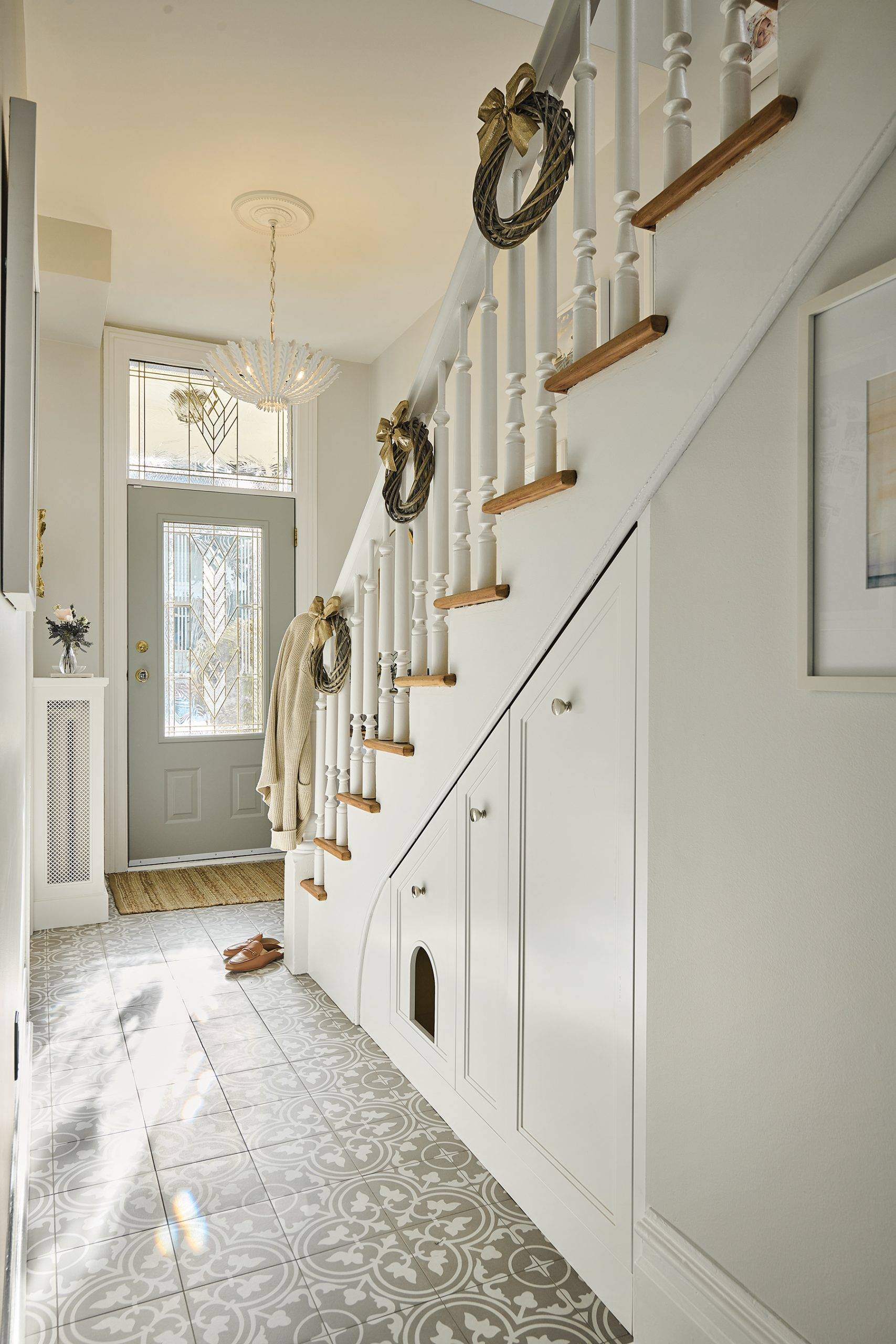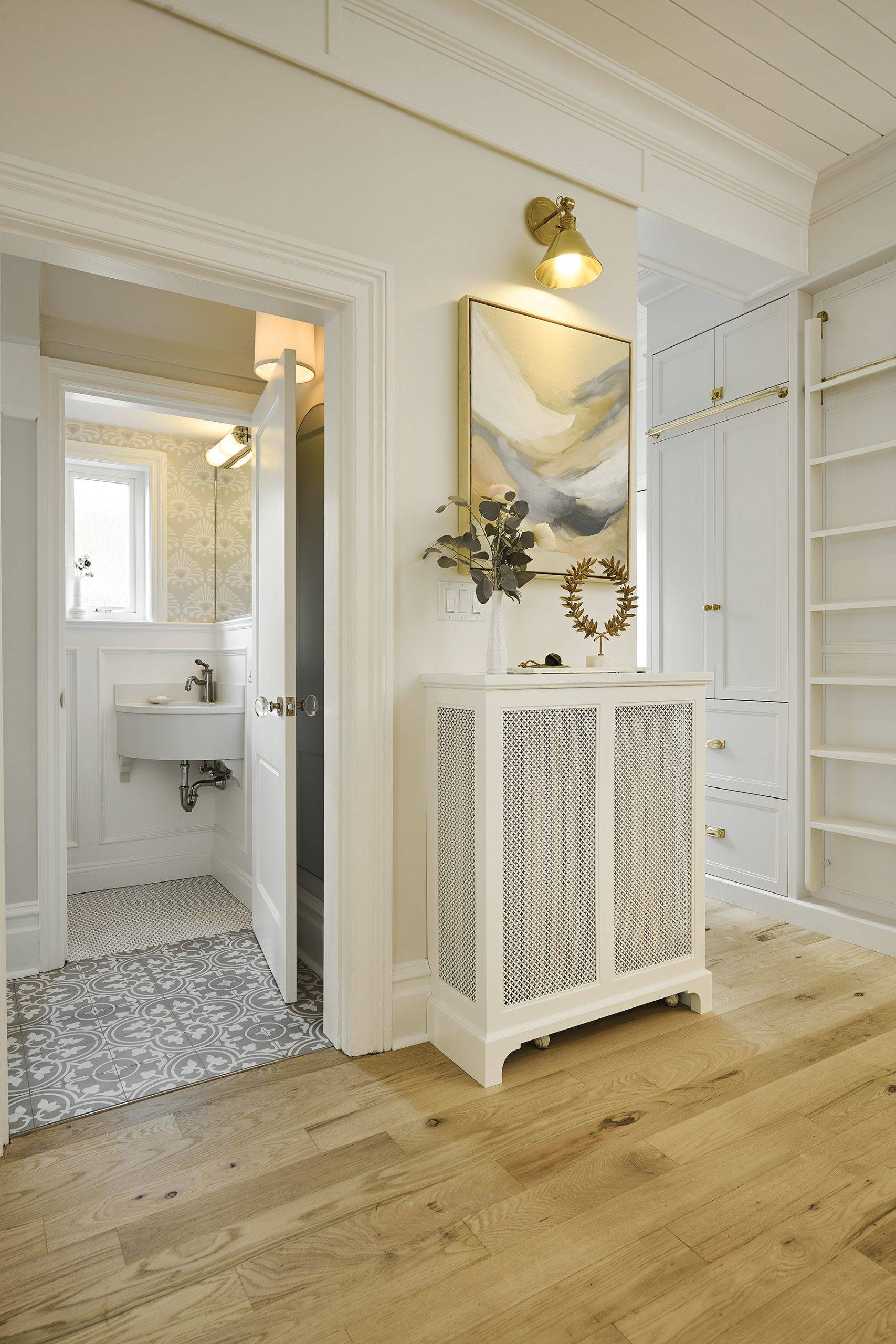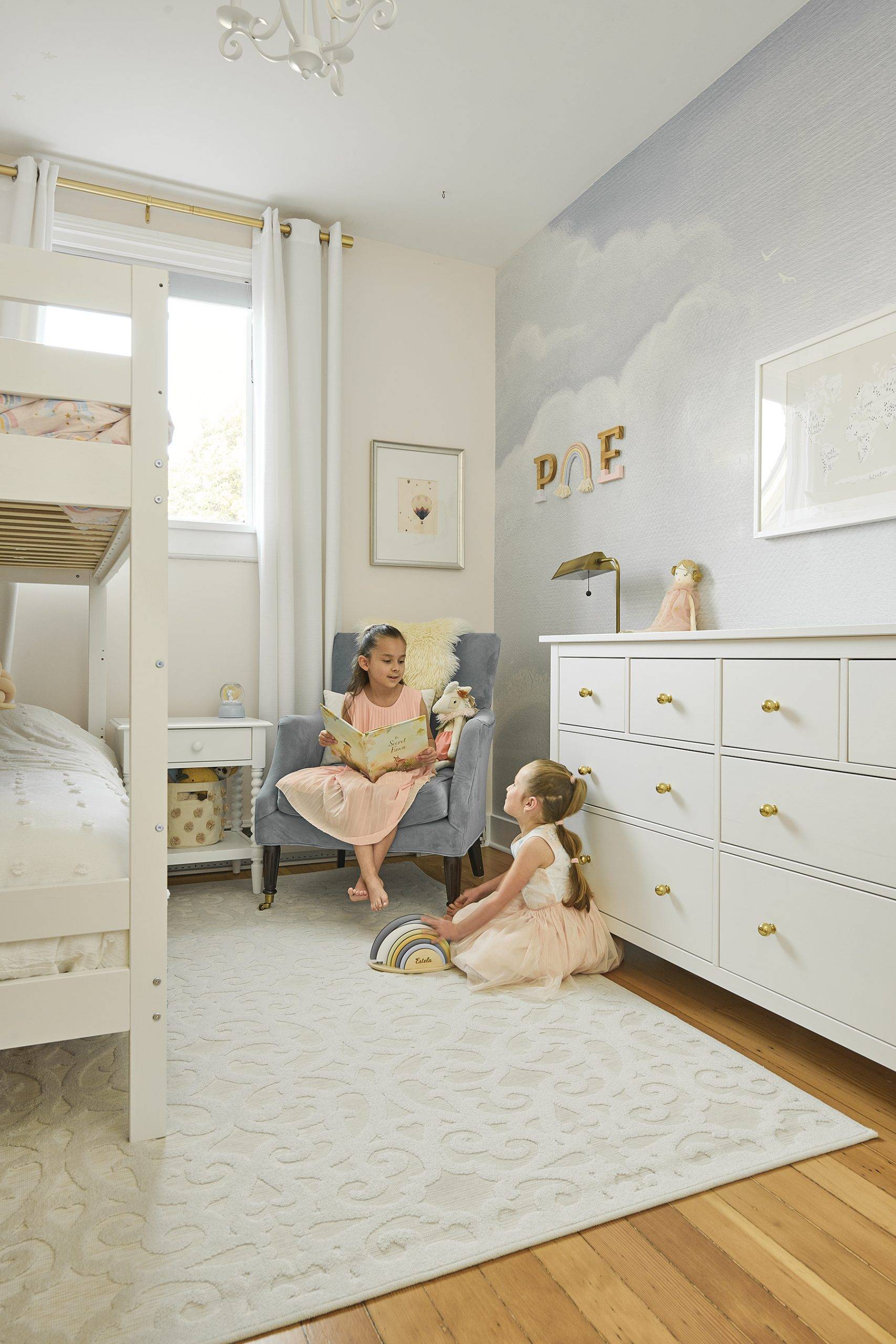 "When you have such a small footprint to work with, the challenge is trying to make the space look as grand as possible while keeping it open," says Estey. "One area I love is the butler's pantry. It's hidden until you go around the kitchen, but it has this beautiful window and farmhouse sink with a Perrin & Rowe faucet — one of the splurge items."
Rysstad says their holidays are usually filled with white, gold and pastels, a "glitter Christmas" she's excited to pull off for the first time in a home that mirrors the decor. One treasured touch this season, however, will be the custom table they had built that extends to seat 10 people.
"We've never been able to host everyone in one place before, so I am really excited to have us all gather," says Rysstad. "This is the first home I've lived in that finally feels like a reflection of who I am. I think we'll have a cozy, peaceful holiday season, enjoying family time, hanging up stockings for the girls and making our own kind of sparkling Copenhagen space this season."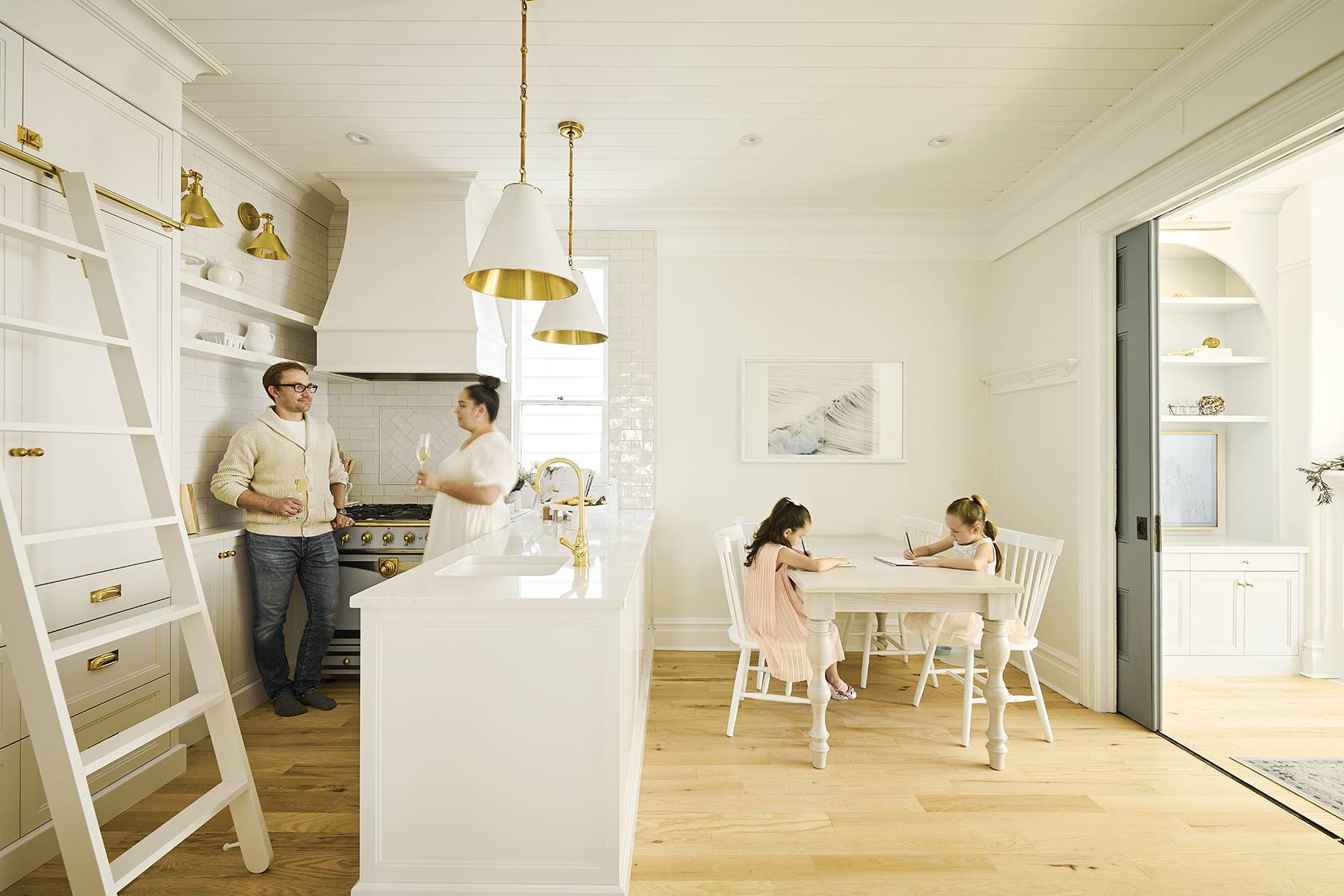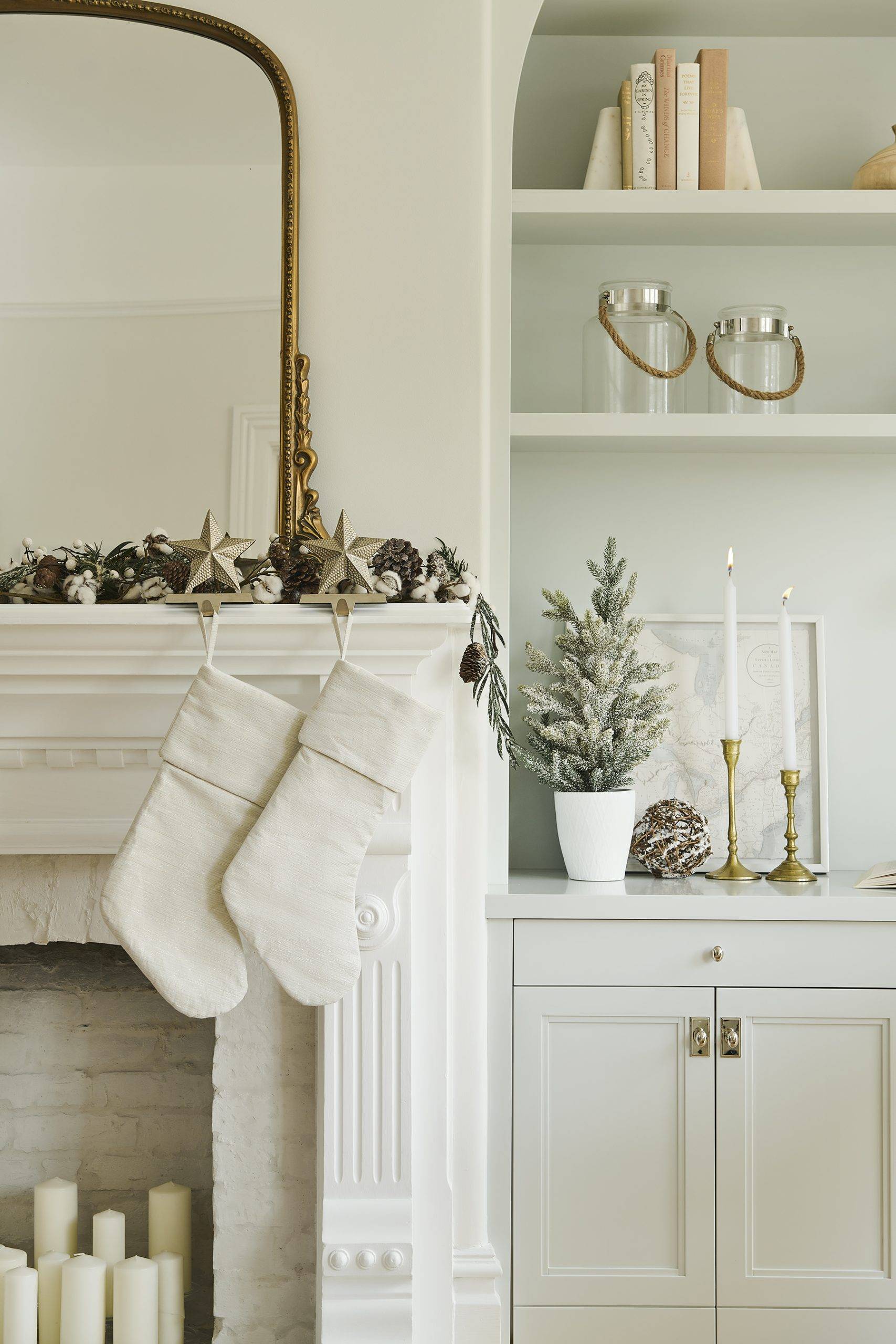 RESOURCE
Designer: Jenny Martin Design
Construction manager: Price Perry
Electrician: Campbell Electric
Kitchen/bathroom millwork and custom millwork: Thomas Philips Woodworking
Floor refinishing: Cherry Point Hardwood Floors
Countertops: FloForm Countertops