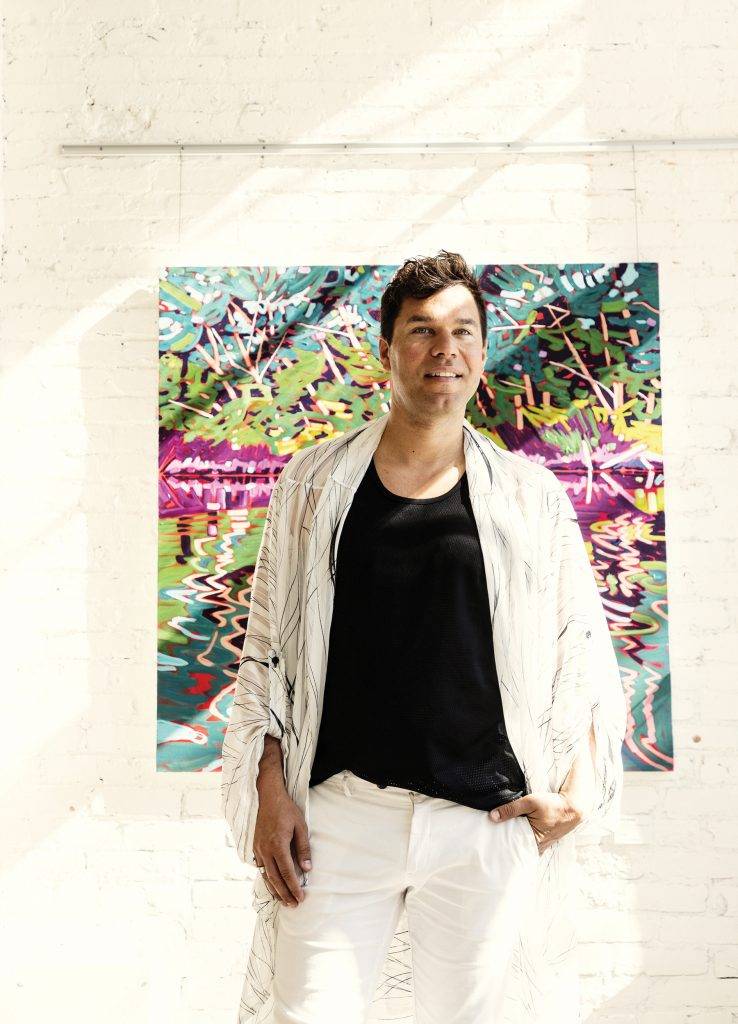 Joe Bembridge, the owner of Victoria's exciting new Gallery Merrick, knows what it's like to have someone offer a helping hand just when it's needed most. After all, he grew up a queer, artsy kid in a small town, back when there wasn't much representation in popular culture.
Luckily, his school's "queen bee," a fellow artist named Merrick Sheridan, took him under her wing. "She was looking out for me as a gay kid," he realizes now. "And it's a gorgeous name, isn't it? It means 'fame and power,' and there's nothing wrong with having some fame and power in your life."
When he opened Gallery Merrick four years ago in Nanaimo, he named it for Sheridan and made a point of showcasing emerging artists as well as more established ones.
"You've got to keep things fresh. You've got to keep things exciting," he says. "And for collectors, collecting an emerging artist can be very exciting."
In April, he moved Gallery Merrick to a soaring 2,800-square-foot space on Victoria's Government Street. "It's 120 years old and it's beautiful. It's historic and it's contemporary," he says. The response so far has been wonderful, he adds, especially from other galleries.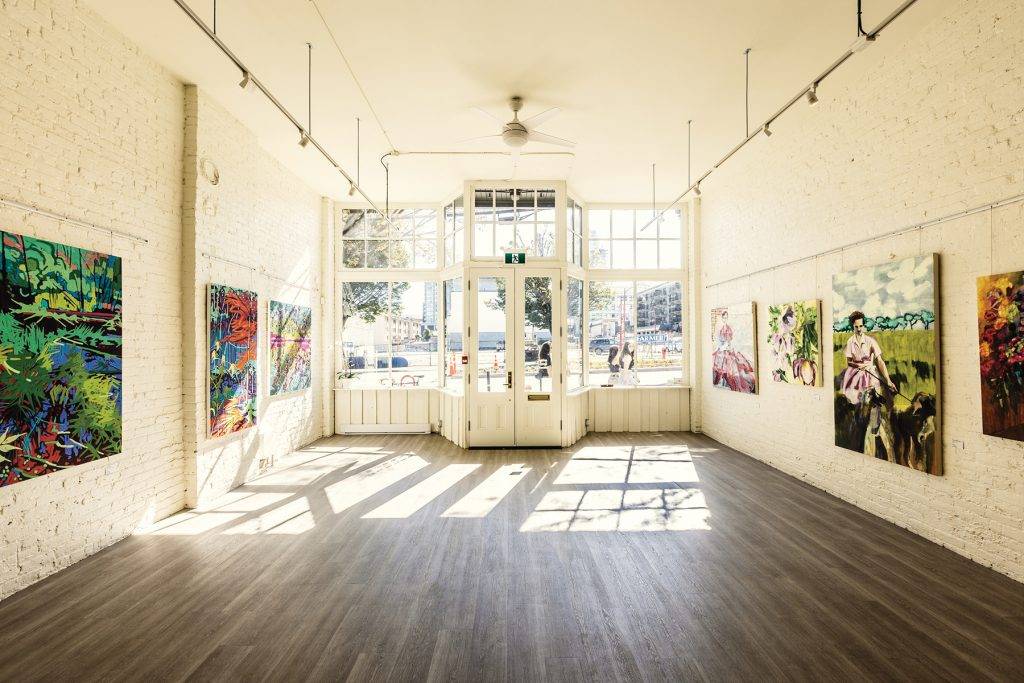 "Gallery Merrick is its own identity," he says. "We love colour, we love expression here. All of the artists here are working in different genres and mediums, but everyone is working at a very high level."
Like Bembridge, Sheridan had dreamed of one day opening her own art gallery, but died, too young, before she was able to fulfill her artistic dreams. "This," Bembridge says, "is a love letter to her."
Gallery owner Joe Bembridge pauses in front of a painting by Tracy Bultje, typical of the colourful, contemporary work he champions.