As Marianne Scott shares in her recent book, The Distilleries of Vancouver Island: A Guided Tour of West Coast Craft and Artisan Spirits, local handmade artisan fare offers a freshness and innovative taste that isn't found in mass-produced goods.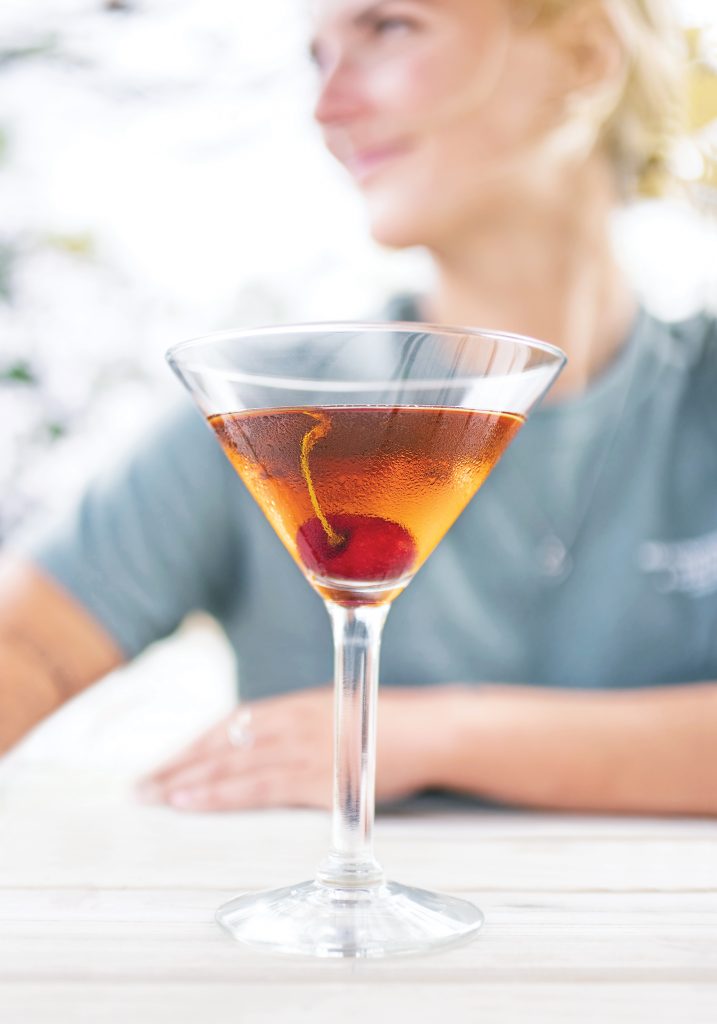 "Experimentation with different ingredients and flavourings to fashion distinct tipples can be achieved only in small-batch distilleries using the distiller's ingenuity," she writes. Along with insights into the distillers and their products, as well as their craft and techniques, Scott shares a tempting selection of cocktails to try, such as this one from Macaloney's Caledonian Distillery:
The Smoky Mac Roy
• 1 1/2 oz (45 mL) Peated Mac na Braiche
• 1 oz (30 mL) sweet vermouth
• 1 dash Angostura Bitters
Put the ingredients in a cocktail mixer full of ice and stir — don't shake (we aren't James Bond). Strain and pour into a martini glass. May be garnished with a cherry. 
Reprinted with permission of TouchWood Editions.